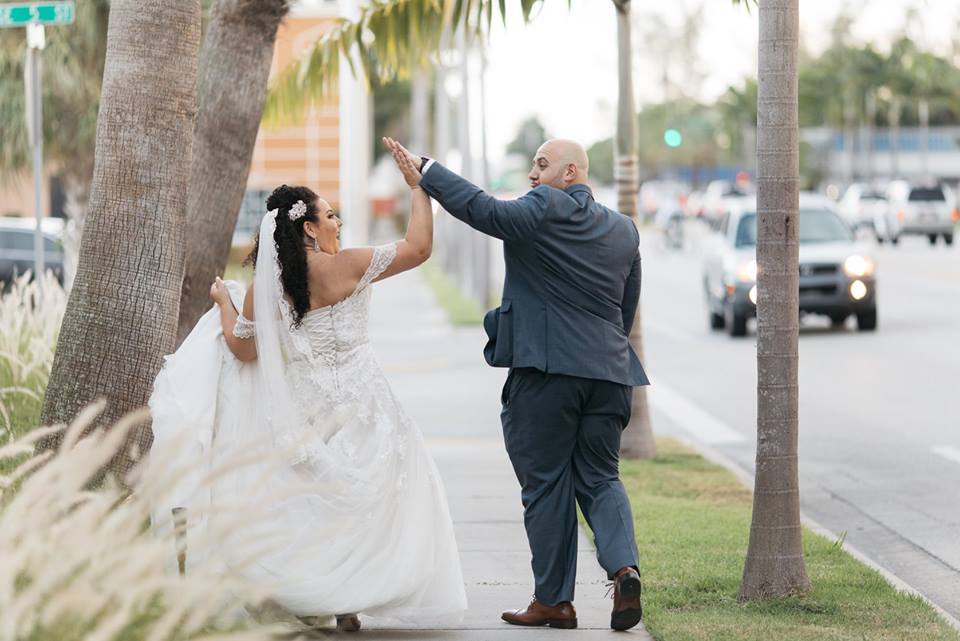 Welcome to Home, Food, Fun! A blog about being newlyweds, in a new home, and still trying to find some time to have some FUN. With so much going on, we wanted to introduce ourselves and tell you a little more about who we are and how we got here.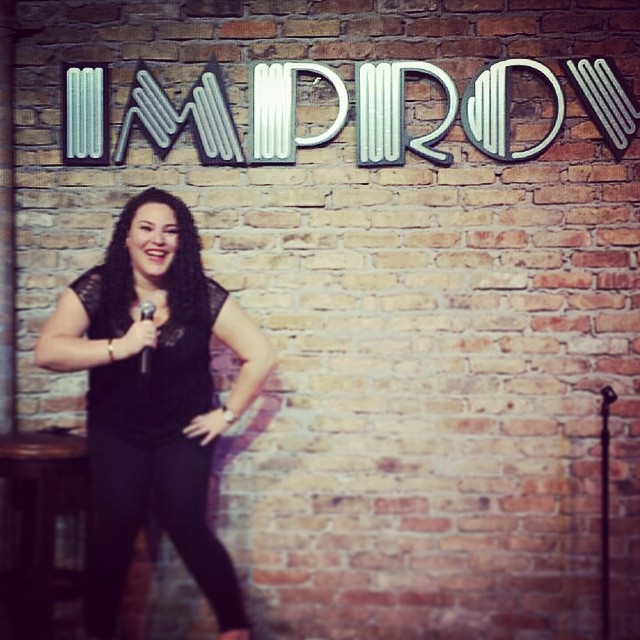 Allyson (that's me) is a native Floridian, FSU Alumni and Copywriter, book junkie, culture enthusiast and habitual dinner table comedian. Ben (my husband) is an import from Rhode Island, a rugby player (I love to watch the games for the short-shorts alone!), film enthusiast and grill-master. Together, we are The Sandlers – hell bent on bringing an uplifting outlook and injecting fun and humor wherever we can!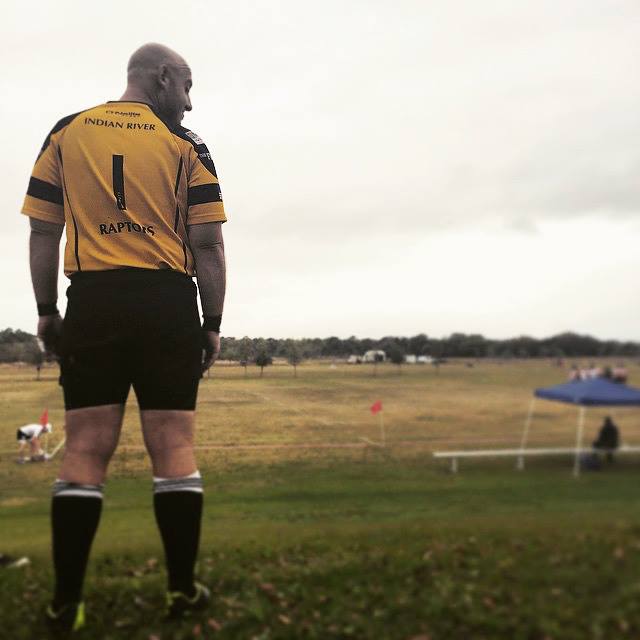 Our love story?  #SwipeRightForSandler – From Tinderoni to True Love
He was just a small town girl, living in a lonely world. We met on the midnight train, going anywhere. In October of 2014, Allyson and Ben both begrudgingly signed up for the illustrious dating site, Tinder.
Ben had never met anyone from the online world, while Allyson had a tour-de-force of dating sites over the years. While aimlessly scrolling – they connected. And, although Ben was (rightfully) skeptical of the situation, Allyson knew something was specifically unique about this guy and pushed to meet up (if for no other reason than to prove she was not a 6'5″ Vietnamese guy named Chad).
After three days of conversation and laughter via Tinder messages that turned into text messages, and text messages that turned into late-night chats, Allyson went to Ursula (AKA the "Sea Witch") to let her take her voice if she'd hook her up with Prince Ben.
Soon after, Ben drove two hours to meet Allyson at The Downtowner, a historic bar in Fort Lauderdale (now for yet ANOTHER reason) and never left. No – really. You can now visit Ben at The Downtowner, where he lives.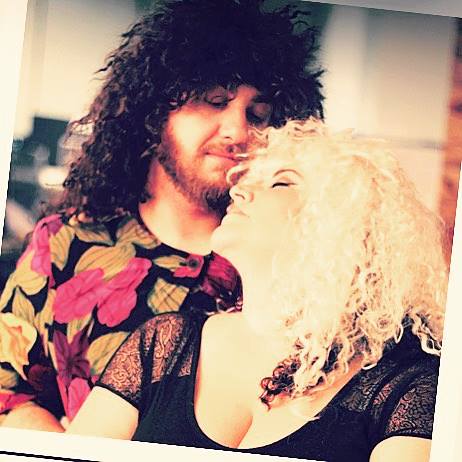 We kid.
On September 24, 2016, Ben consulted with Queen Beyoncè and decided he liked it enough to put a ring on it (much to her excitement). Allyson and their two rescue dogs, Fozzie Bear and Jack Skellington (AKA Flapjack AKA Jack Bae), could not be happier (as she thinks being a single, working, dog mom of two is really tough).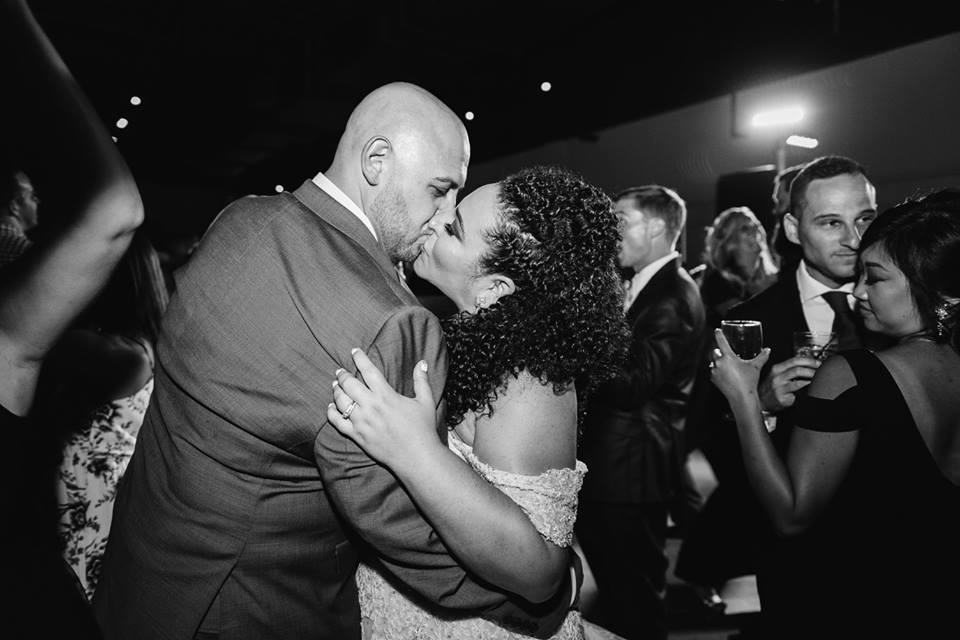 Ben and Allyson had a quick engagement, because when you're over 30 and come from a Jewish family – you get down to business, QUICKLY. We got married on July 8th, 2017 at The Gallery of Amazing Things in Dania Beach, FL. (We'll do more on our venue, our vendors, etc. on our one year anniversary!)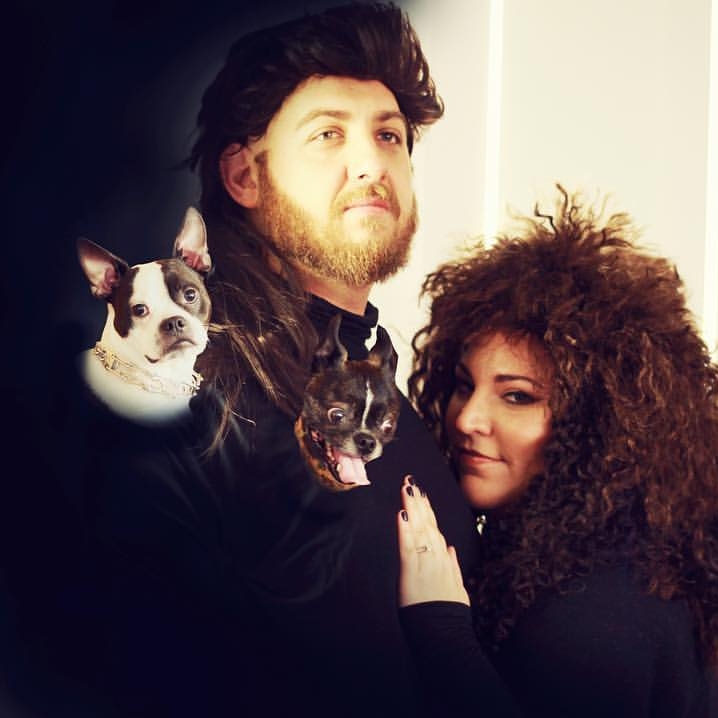 Before getting married, Allyson and Ben thought it may be fun to add MORE stress to the mix, and decided to buy a home (yay!) in Oakland Park, Florida. With a growing, up-and-coming neighborhood, a big backyard, and great neighbors, we purchased a home built in the 1950's that needs some help (to say the least).
To complete our adventure, a month ago we adopted our THIRD (and Allyson promised Ben the LAST…for now…wink, wink) rescue dog, Betty White.
So there you have it. A little bit more about the Home, Food, Fun crew! We hope you'll join us for our adventurous journey through this wacky and unpredictable thing called life. We promise to make it fun and funny for you, if nothing else.