This post has been written in conjunction with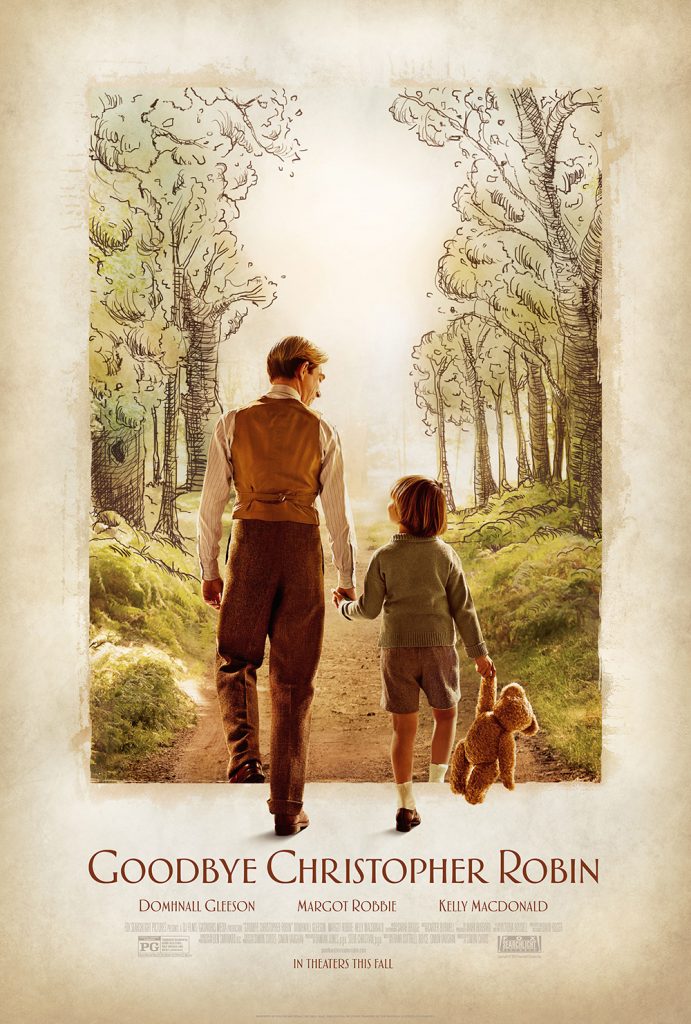 GOODBYE CHRISTOPHER ROBIN gives a rare glimpse into the relationship between beloved children's author A. A. Milne (Domhnall Gleeson) and his son Christopher Robin (Will Tilston), whose toys inspired the magical world of Winnie-the-Pooh.  Along with his mother Daphne (Margot Robbie), and his nanny Olive (Kelly Macdonald), Christopher Robin and his family are swept up in the international success of the books; the enchanting tales bringing hope and comfort to England after the First World War.   But with the eyes of the world on Christopher Robin, what will the cost be to the family?
I'll be bringing you my review of the film later this month, but for those in areas where it's opening this weekend, I wanted to make sure that you got a first look at the movie that will bring you back to those nights that you were tucked into bed reading A.A. Milne's wonderful books, with a look at the REAL story behind Winnie the Pooh and Christopher Robin.
To celebrate the film's opening in select theaters this Friday, October 13th. Fox Searchlight has designated TODAY as
TAKE YOUR BEAR TO WORK DAY!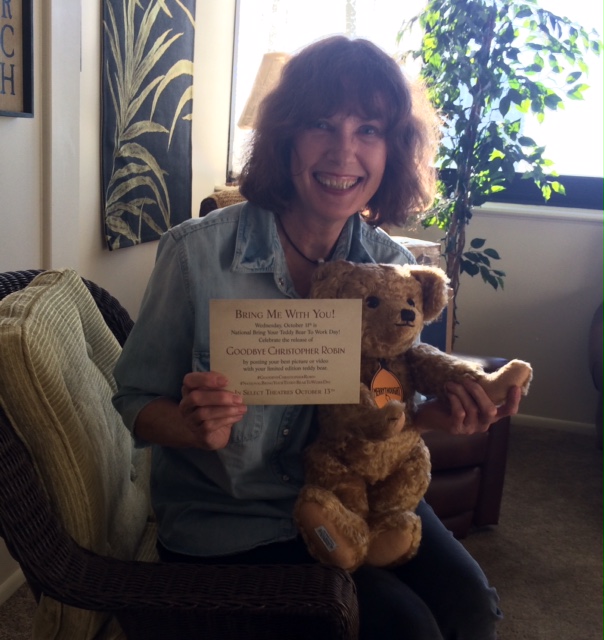 I'm bringing this beautiful Merrymouth bear (a replica of Winnie the Pooh) with me as I work at The Review Broads all day.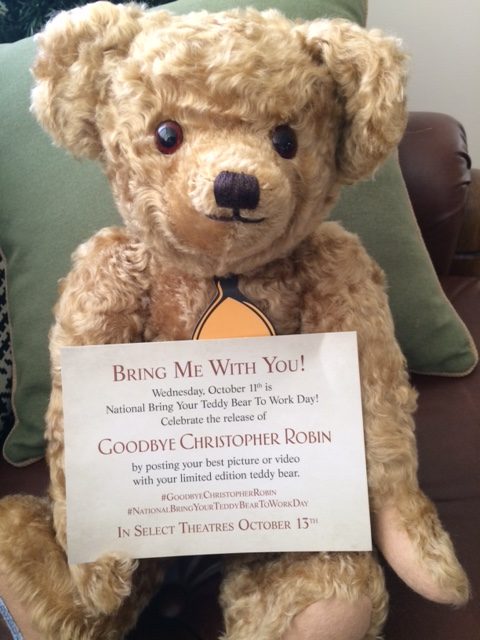 Feel free to post photos of your bear on social media with the hashtags
#GoodbyeChristopherRobin
#NationalBringYourTeddyBearToWorkDay
and I'll be on the lookout for your "beary" cute posts!
Don't forget to mark your calendar for
Goodbye Christopher Robins
Opening in Select theatres October 13th and nationwide throughout October.