I received product to facilitate this post. All opinions are strictly my own.
is made to —well, last. 
Waterproof! Kissproof! Smearproof! Yum!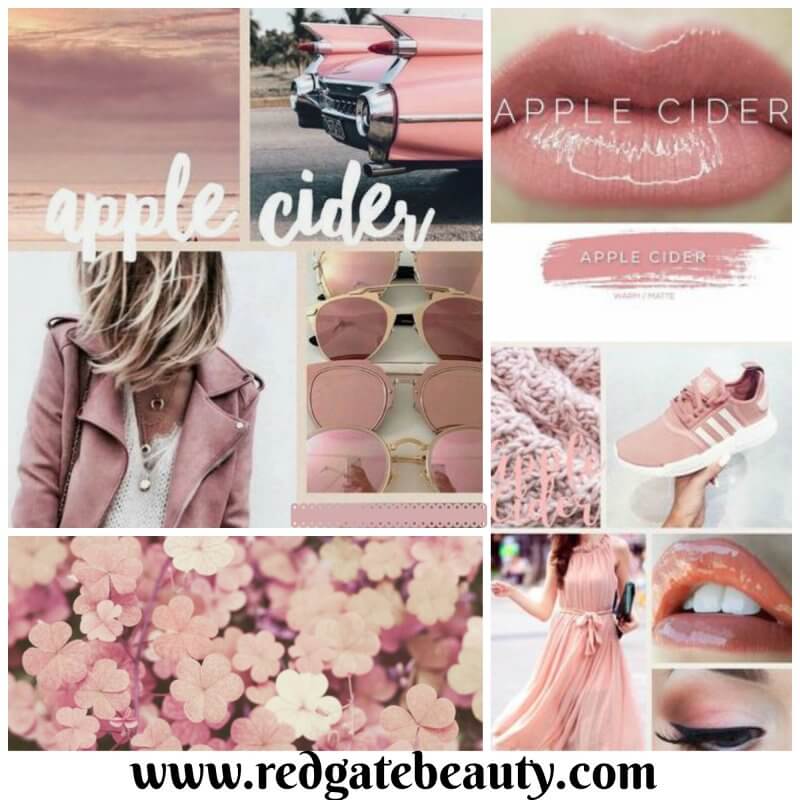 One of my biggest problems as a blogger is makeup.  I want to look nice when I go out or review one of my products, but my lipstick (and I use THE BEST or MOST expensive) flashes off within 15 minutes.  I find myself licking my lips with barely there color and off I go to find a restroom to "freshen up" those chapped and bare lips ….again!
I followed the directions using LipSense Caramel Apple and Glossy Gloss (there are 40 colors available and on the LipSense website, there is a chart of what colors would look good on your according to your skintone.  Warm and cool colors are available.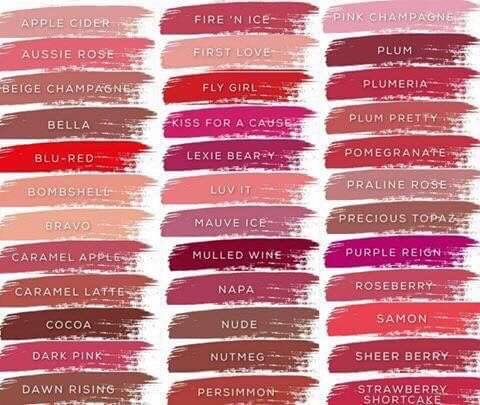 My experience:  the LipSense stayed on until I removed it with castile soap.
LipSense is a long lasting LIQUID color that is GUARANTEED to last 4 to 18 hours.  AND it is NOT tested on animals.
HOW TO USE LipSense:
To apply LipSense, clean and dry lips.
Apply Color (3 layers)
Swipe one direction – thin layer – wait 10 seconds in between.  Mout open – do not touch lips – tingle is normal – mistakes?  Use "Oops" remover.
Gloss (at least 5 seconds after color)
Gloss is the magic sealer and moisturizer.  Reapply gloss before meals for long-lasting color.
Store at room temperature.  Avoid high heat.  Apply gloss throughout the day for lasting color.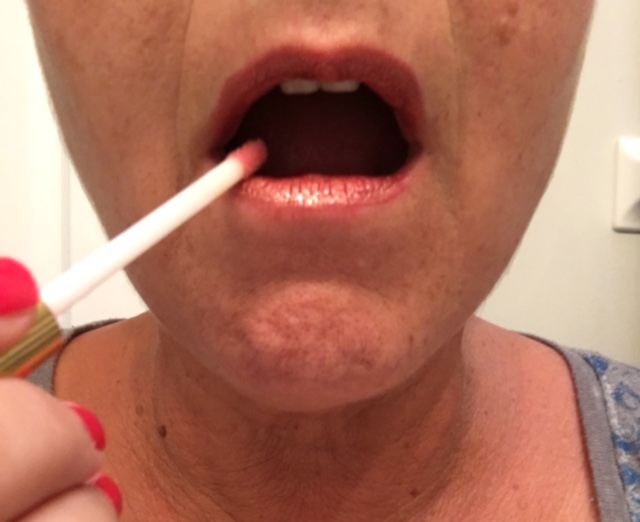 LipSense is a system and must be used with the shea butter based LipSense gloss.  No chapstick over LipSense please.
Why Does it Tingle Going On?
The tingling is caused by the cosmetic grade Denatured Alcohol which creates a bacteria free environment in the tube.  The tingling sensation is noticed more when a person has dry lips and will go away immediately once the gloss is applied.  It is normal for the first two weeks of use.
Hey it Doesn't Last a Full 18 Hours? How come?
You might be exfoliating.  LipSense works to take off dead, waxy buildup on your lips.  Wear ONLY LipSense for a week and gloss at night to speed up the process.
Can you Mix LipSense Colors?
Yes you can.
How Do I REMOVE MY LipSense COLOR?
LipSense can be removed using our Ooops remover, an oil based makeup remover, a Neutrogena bar soap, or Castille soap.
Key Ingredients and Benefits
LipSense Long-Lasting Liquid Lip Color is made of a combination of ingredients. Here are a few key components:
Denatured Alcohol: used as a delivery system for the color technology; creates a germ and bacteria-free environment.
Paeonia Suffruticosa Root (Tree Peony) Extract: a natural calming plum flower herb.
Hypericum Perforatum (St. John's Wort) Extract: also known as St John's Wort, a natural herb used to elavate mood and treat depressions.
Tilia Cordata (Linden) Flower Extract: a natural flower extract rich in flavonoids and a powerful anti-oxidant.
Isodonis Japonicus Extract: Fragrant plant extract that contains terpenes, shown to have medicinal properties to soothe skin.
Mica: an earth mineral used to give products sparkle and shine. Titanium Dioxide: an inert earth mineral used as a thickening ingredient and sunscreen in cosmetics. It protects skin from UVA and UVB radiation and is considered to have no risk of skin irritation.
Note: Just as important as what is in LipSense, is what is not! LipSense is formulated with no wax, lead, or animal by-products.

So readers if you want a Lasting Kissable lipstick, try LipSense.  To get a 15% discount at www.redgatebeauty.com, simply use the coupon code at the checkout: 

bloggymoms15