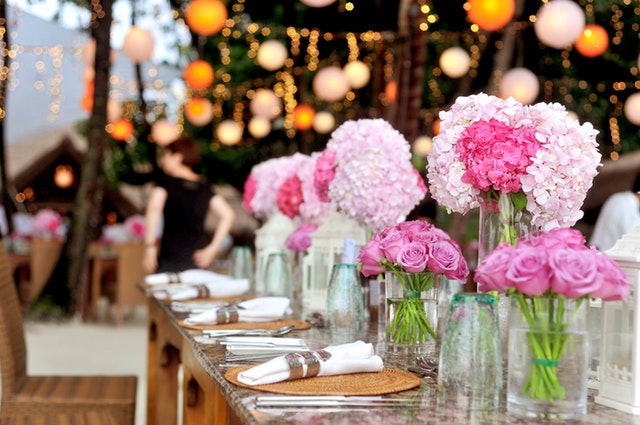 Get Some Help
One of the smartest things you can do in order to throw a trendy wedding is to  hire a wedding planner. You've got to be careful to hire the right wedding planner, of course. Go online, check out various websites, and do a little research to see what you like, and which wedding planners most conform to that vision.
There are quite a few different trends out there these days. Hip places like LA will burn through trends on an almost monthly basis! So one thing you want to ensure is that you follow the right trends. You want things that are likely to remain popular for more than a year to characterize your wedding. Certain songs, videos, lighting arrangements, venues, and officiants come to mind.
Here's something you may not realize is trendy: a candy buffet—it's just what it sounds like, a buffet of candy that can range from gumballs, lollipops, candy sticks to all kinds of sweets that will satisfy anyone's need for candy. Your wedding party will probably consist kids as well—they'll absolutely love this. So will the bridesmaids.
Employing trendy things like this at your wedding makes a lot of sense, and you'll certainly find that what you've done is memorable. Your wedding is a party, and to some degree it should reflect your personality. Did you know in some countries wedding celebrations go on for days on end? Certain high-class wedding ceremonies will last a week or more.
Wardrobe
Unless your man has a few fingers or toes in the film industry pies distributed throughout Hollywood, what the guys wear probably won't be a big issue. What's more likely is that you'll agree on a color scheme, and he'll work with his best men to rent some tuxedos with similarly-colored vests. Unless he's really excited about it, perhaps don't push too hard here.
When it comes to bridesmaids, though, it's a totally different story. First and foremost, you need to find dresses that match your own. You'll need subtlety. They say a woman is never as beautiful as on her wedding day. It's a sentiment subject to opinion, however the industry is very conscientious when it comes to gown design for just this reason: beauty maximization.
Sites like Azazie can be essential, as they have variety and trendy styles in mind—some unconventional like ivory or 'eggshell'. Such tones would be perfect for brides with pink or blue undertones in their complexion. Ivory is especially great for weddings with a decoration with warm palettes and can also work well with any season.
You don't want bridesmaids with a dress that has green undertones unless you're trying to subconsciously indicate that your bridesmaids are the leafy stem of a golden marital rose, or something of the kind. If you've got the budget, vision, and ability, there's no reason not to make your trendy wedding a work of art.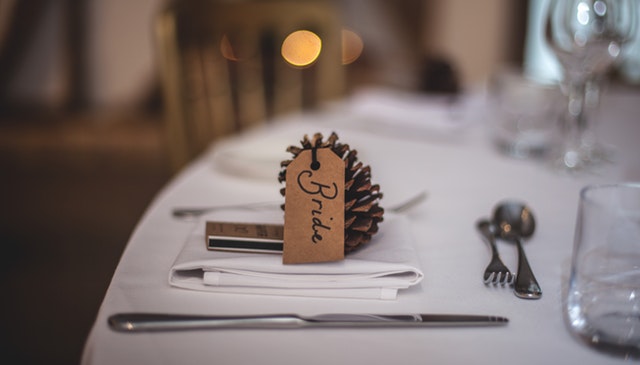 Checklist
The last thing to consider is that weddings have many, many aspects. You're not going to be able to get all the footwork done without some means of organizing things. A wedding planner helps, but you may want to keep a book full of ideas, clothing swatches, invitation styles, accommodations, entertainment, venues, officiants—the list goes on.
Find some way of organizing yourself in advance, and then start your preparations. Also, give yourself between nine months and a year. It's not just about getting the details right; you're still in courtship before the marriage, after all!