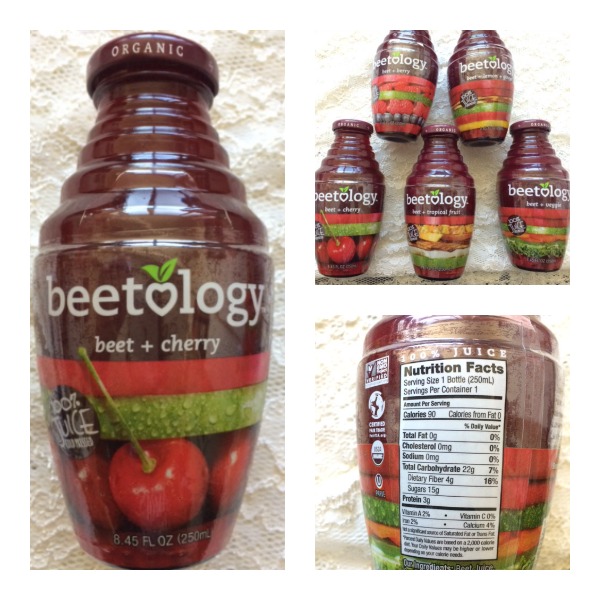 For months now I have been trying to stop drinking diet soda.  I KNOW how bad it is for me (my opinion and having done research0 but I Love IT SO!  THEN like a miracle BEETOLOGY all organic all natural 5 flavor beet juices came across my desk and I JUMPED on the opportunity to try them out.  The five flavors are super delicious – who knew juice based drinks could be so good – and so much healthier for me!  I could not believe how delicious they are – sweet but also fruity with a healthy veggie tang – and I am an instant fan.  At only 100 calories, they fit my budget and my demand for real juice drinks that are healthy for me!  I'm on the BEETOLOGY BANDWAGON now and have not had a diet soda in three days!  I want to introduce Kayco (a kosher food company)'s newest product:  BEETOLOGY!!
FLAVORS
Beet + Lemon + Ginger
Beet + Veggie
Beet + Tropical Fruit
Beet + Berry
Beet + Cherry (MY FAVORITE)
Why Do I Love Thee? Let Me Count the Ways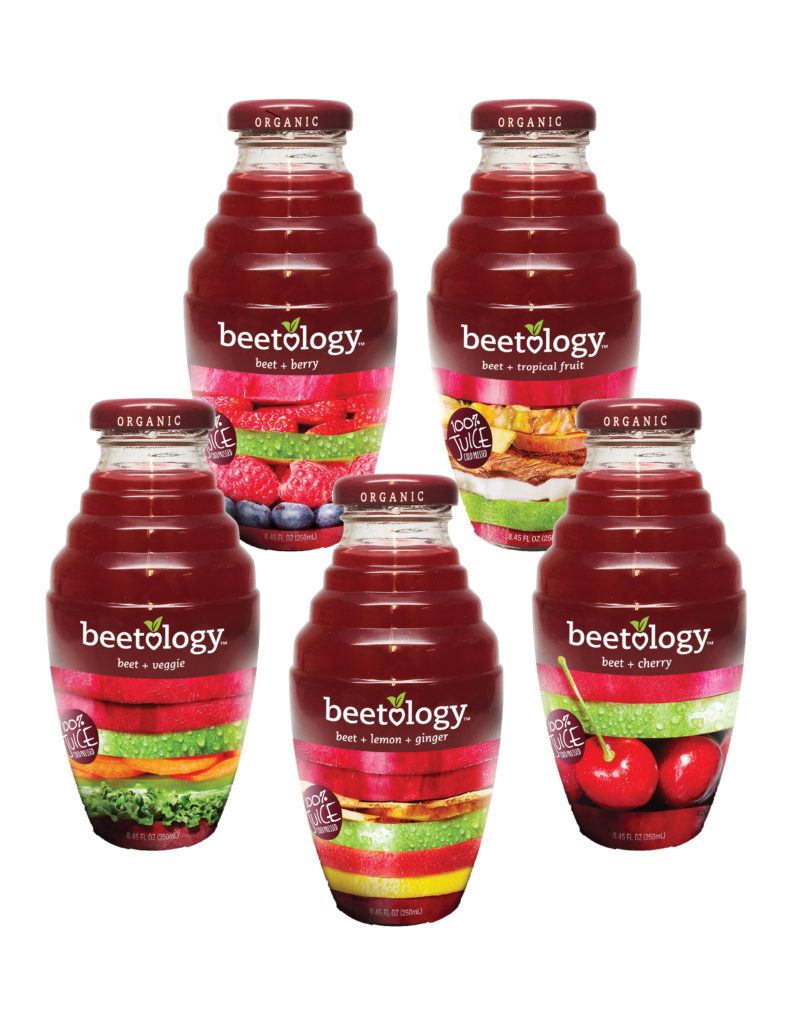 Beetology is simple, without all that processing I hate.  Packed with nutrition and that superfood of nature – beets!
Beetology drinks are COLD PRESSED leaving me with a clean natural organic health food drink!
From the Mouth of:   BEETOLOGY
GLUTEN FREE
100% cold pressed juice.
Over 50% beet juice.
All Natural, Organic ingredients.
No Preservatives, Additives, Artificial Colors, or Flavors.
Not from Concentrate.
Fair Trade Ingredients.
GMO Free.
I can tell you that the flavors are amazing with a tingle and spark that I have not tasted in other juices.  Absolutely delicious!  Not too sweet but oh so refreshing, Beetology is going to be a staple in my fridge.  Beetology's press release offers a few comments that made me conscious of our need for healthy foods and drinks today, as we fight all the additives and unhealthy sugars that we consume.  As moms and parents we are responsible for our children and what they eat is how they keep healthy.  I myself feel so much better when I eat and drink good things – and organic produce and drinks.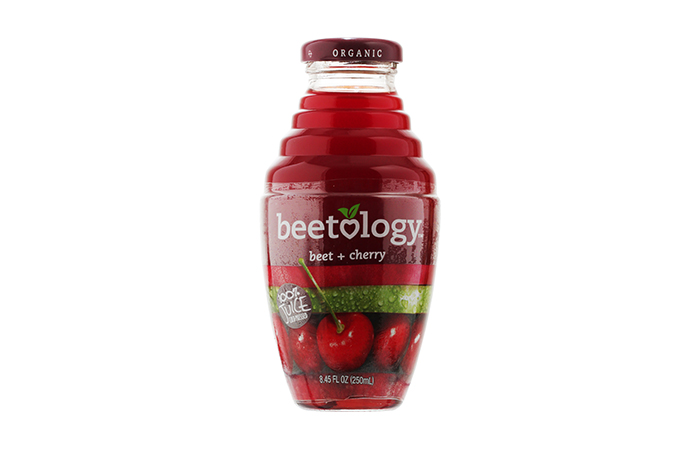 "Every year, consumers are getting more and more picky about what's on (or not on) their food labels. 'Clean' foods with added health benefits are a top priority. And the food world is excited about one of nature's untapped nutritional powerhouses: beets. In her article for WebMD about the benefits of beet juice, leading nutritionist Kathleen M. Zelman, MPH, RD, LD wrote, "Most lists of 'super foods' don't include beetroot juice, but maybe they should."
Kayco is proud to introduce Beetology, a new line of craft beverages made from one of nature's untapped nutritional powerhouses, beets. These sweet, organic, cold-pressed juices are a delicious choice for today's health-minded consumer, and they're leading the pack of good-for-you products that offer all the 'clean' attributes shoppers are demanding today.
All five varieties are 100% non-GMO, U.S.D.A. Certified Organic, and Certified Fair Trade. The 100% juice blends contain no preservatives, additives, artificial colors, or flavors. They are also non-soy, non-dairy, and certified kosher, making them perfect for anyone, any time.
Best of all is the way beets harmonize with other natural juices. Every perfectly-crafted Beetology blend packs a crisp, delicious punch that's refreshing, nuanced, and not too sweet.  The myriad benefits of beets are well-documented. Dense in nutrients and high in antioxidants, they help boost energy, aid in weight loss, support cleansing and detoxing, and have anti-inflammatory properties. They're also known to improve blood flow and help lower blood pressure".
I can tell you how crisp and delicious these drinks are – I did not taste "beet" in any of them, just a fabulously delicious meld of amazing flavors – and I am including Kayco's comments below:
And from the VP of New Business Development at Kayco: ""The movement toward simple, easy-to-understand healthy ingredients is now in the mainstream. Beetology beverages contain no more than five ingredients – nothing but organic, natural, cold-pressed juice. We're especially proud of their pure, farm-to-table pedigree. You can taste the difference with our juices-we use only the best of the best in order to offer perfectly crafted blends for a crisp and uniquely flavorful difference in every sip." 
I could not agree more.  I am ordering a case for my newest project to get healthy Now. I hope that you all join me in this farm fresh taste of heaven!
Each bottle retail for $3.99 and can be found in the refrigerated product section of your grocery store.

We received product to try for this review. All opinons are those of our reviewers.