JAMBU
from WALKAPEDIA online
JAMBUKING  – Jam-bo/ok-ing (verb, gerund or present participle)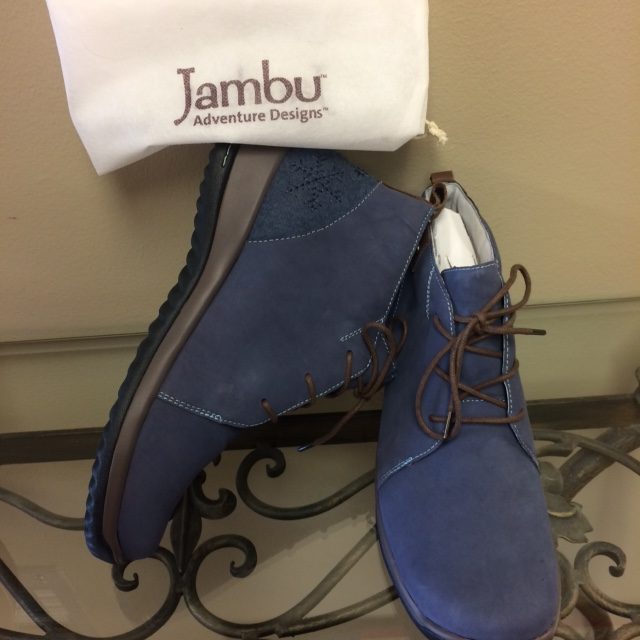 "According to our sources, the rainforest originally inspired Jambu. Through wind, water, every terrain, every moment. Turning comfort into joy, everyday experiences into adventures. Still, Jambu is a brand that knows where it is going by never forgetting where it began.

In Jambu, every element collaborates. All-Terra Traction supports Memory Foam comfort. Trail and water ready technology combines with cool innovations. Everything. Simple to wear. Secure on your feet. Yet barely there.

In Jambu, you could be anywhere. Because, in Jambu, you can go everywhere."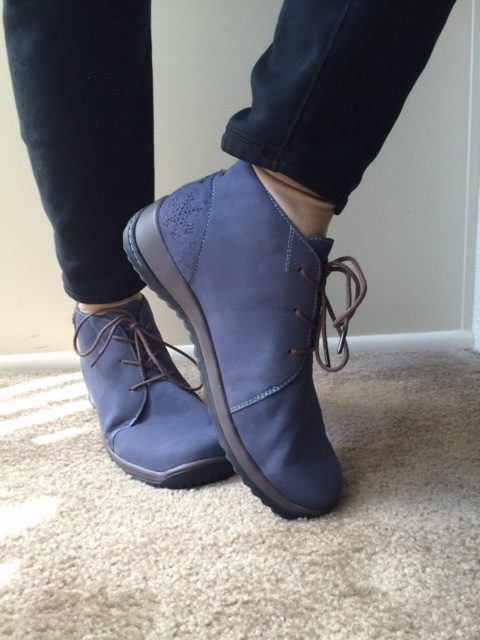 Jambu shoes are known for their memory foam traction sole in every pair of shoes, even the ones that you'd wear on an elegant evening out, because JAMBU is about comfort.  My newest find is the ROSELLA, a beautiful suede boot that comes with shoelaces in brown and blue leather and embellishment, and they are the most comfortable boots I have ever worn (high praise from a woman who enjoys hiking the canyons of Utah).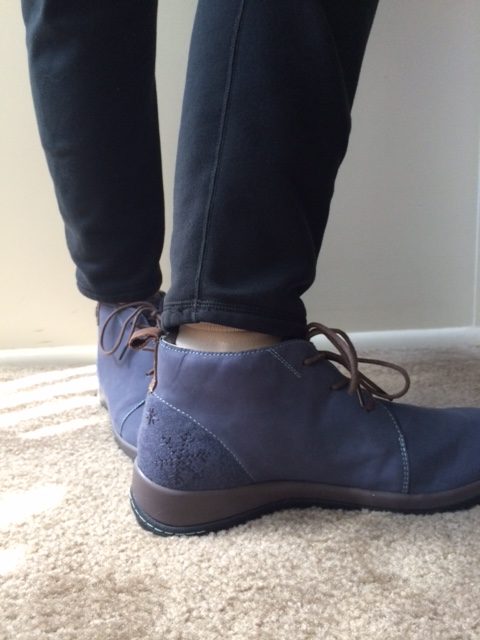 I love the beautiful elements: the sweet patch on the rear of the shoe, and the softness of the suede.  Most of all I love the fact that I can DANCE all night in my JAMBU ROSELLA BOOTS – they are that soft and that comfortable – so that I not only am making a fashion statement,  but I can do what I LOVE best in my JAMBUs!  The suede simply moves with my foot!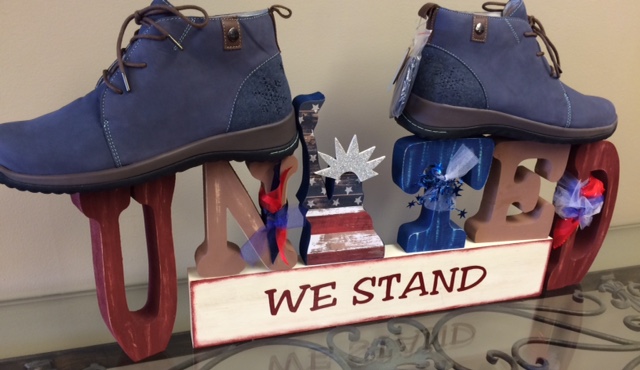 I am one gal who knows what looks best on me and I love that JAMBU carries a line that takes my breath away.  I am an outdoor girl who still enjoys taking a whirl on the dance floor, and whether I am hiking, dancing or walking, JAMBU keeps my feet comfortable and still offers the elegance that I love!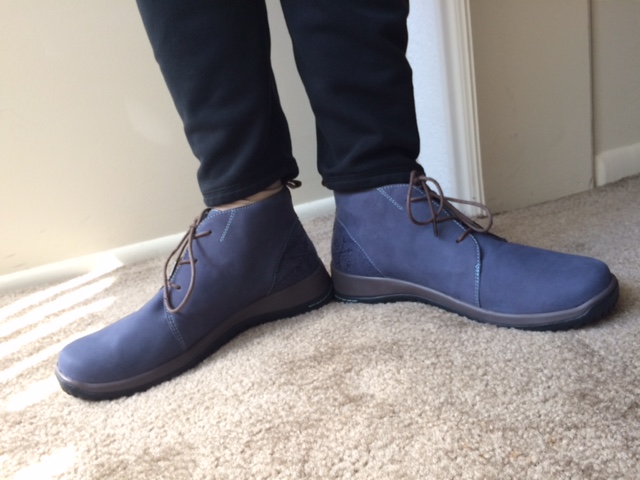 Skirt or pants: I love Jambuking in my booties!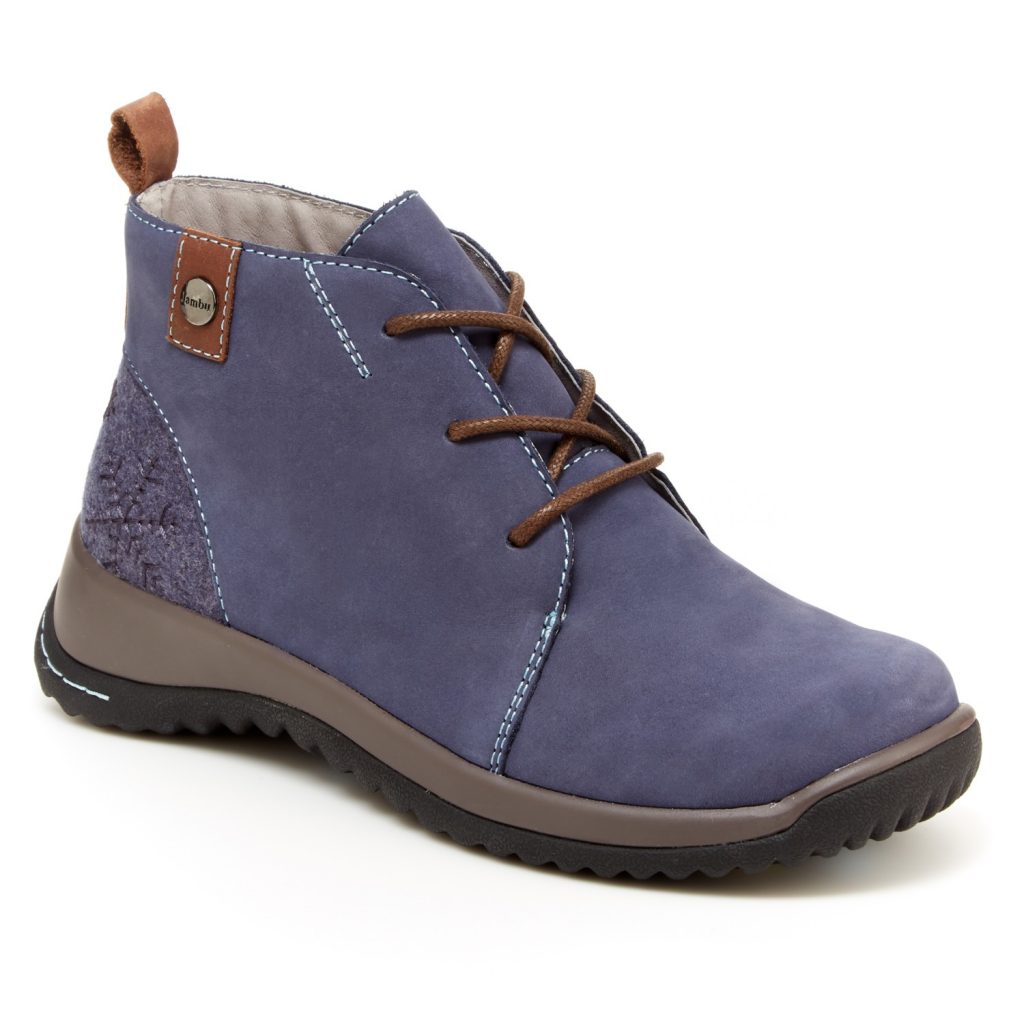 Check out their fall and winter line and get your JAMBU on now!  Whether you use it as a verb, an adjective, or a noun, JAMBUKING is my way of life!
Thank you JAMBU!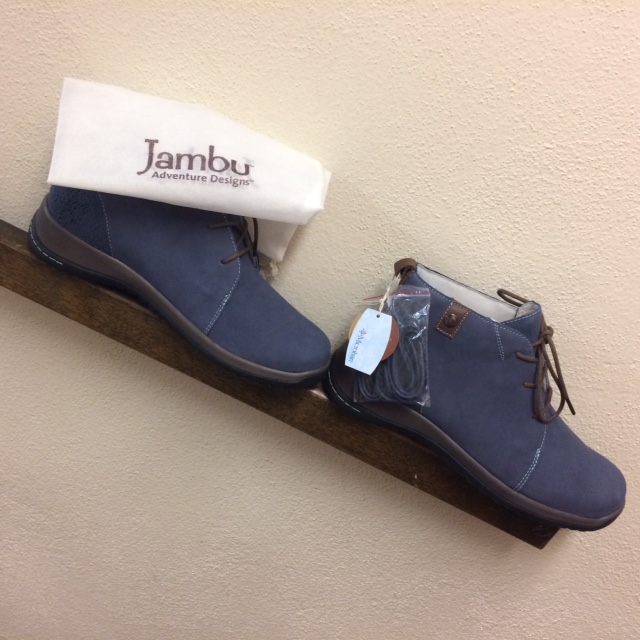 GET YOUR JAMBUKING ON BABY!
Ratings are based on a 5-star scale 
Overall:  5
Review by Broad "A" 
We received a product to facilitate our review. All opinions are our own
DETAILS
Pick up a pair of these or OTHER Jambu shoes online at: Jambu.com