This is a sponsored conversation written by me on behalf of CenturyLink . The opinions and text are all mine.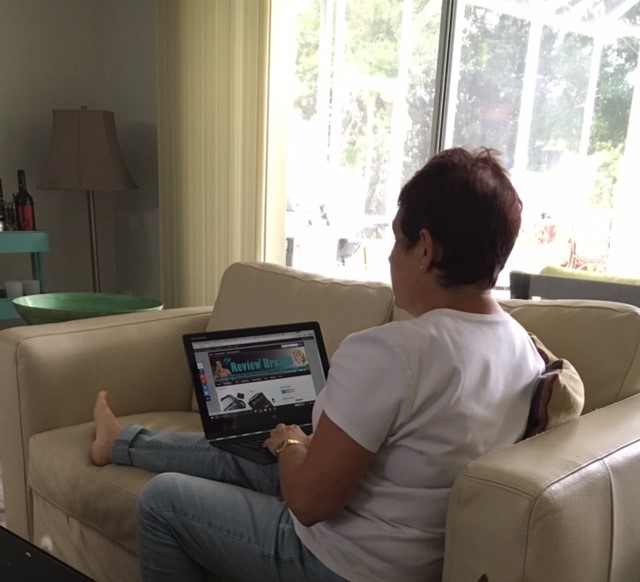 As a baby boomer, a grandmother, and a blogger, the internet is not only essential to my business, but it serves as the portal to my grandchildren's education, grades, interests and homework.  A good internet service is more important today than the "equipment" – computers, apps, etc. – that we have grown to rely on.  And with the plethora of services in our "cyber stores" today, it is only smart to do our homework just as our grandchildren do.  We need to research and KNOW the internet service that is best not only for us but for our families.  I want the best service at the best price that does NOT go down intermittently – I need to rely on my internet service.  It's money in the bank! I also need a service that provides a variety of speeds.  My grandkids are constantly downloading movies (instead of their homework) and I need the 100 Mbps service.  My grandkids get a movie in seven minutes and I can blog as fast as I need to.  I want an internet service that supports my community also.  Give back is one of my mantras.
WHAT I DISCOVERED:
When I think of internet services, I think CenturyLink.  CenturyLink has been around for 100 years.
CenturyLink supports education for my grandchildren and is a leader in offering students studying science and technology donations of $10K in collaboration with the Utah Jazz through their program called the STEM program. These kids will be our leaders of tomorrow.
CenturyLink not only considers students, it gives annually in the form of grants to teachers in its Teachers and Technology program.  In Salt Lake City we need teachers, and this incentive.  If we want to keep good teachers, we need companies like CenturyLink to help us!
I myself use CenturyLink when I discovered that CenturyLink is the number one server in Salt Lake City.  This was not my only concern: I wanted a company that CARED and offered high speed and reliability.  Did you know that Century Link is the only internet service I found that offers SENIORS (i.e., baby boomer) of low income an affordable way to get internet?  For dollars a month, seniors can get their internet needs met by a company that cares about Salt Lake's seniors.  I was so impressed by this!

CUSTOMER SERVICE?
I can tell you from experience that CenturyLink is THERE when it comes to customer service.   One call and I was connected – and I did not have to talk to a machine.  I have not had the opportunity to use customer service again – because I have never ONCE been down in the year and a half I have used CenturyLink.  Their prices are more than competitive and they fit my budget.  CenturyLink is constantly offering high speed internet and more services to the Salt Lake Community and again, I am thrilled with the service.  My grandkids love the chance to play video games and watch movies without waiting.
When I checked out the "OTHER COMPANY WITH THE FIBER NAME" it was one and a half times the price that I pay now for internet.  Just sayin'!
AND IN THE MONTH OF OCTOBER CenturyLink has come up with a fabulous deal for Salt Lakers.  For $20.00 per month, you can get 200Mbps – check that out!
And if you and your grandkids are watching TV with the new fall lineup, make sure you check out access to Prism TV – it's a given in Utah!  And CenturyLink has its game on: they are soon offering 1G to let clients stream video SO FAST – in a blink off an eye, you have your needs met, even with other devices added to the connection.  My grandkids are ecstatic!
So there you go.  At every turn, CenturyLink offers me and my family everything I could ever want in an internet service in Salt Lake City at a price that I can afford.  I feel like CenturyLink is one of my family.  Want to make it one of yours?  You will never have to resent this relative!  CenturyLink rocks.
This is a sponsored conversation written by me on behalf of CenturyLink . The opinions and text are all mine.