We received product to facilitate this review. With these hungry kids, there was NOTHING left.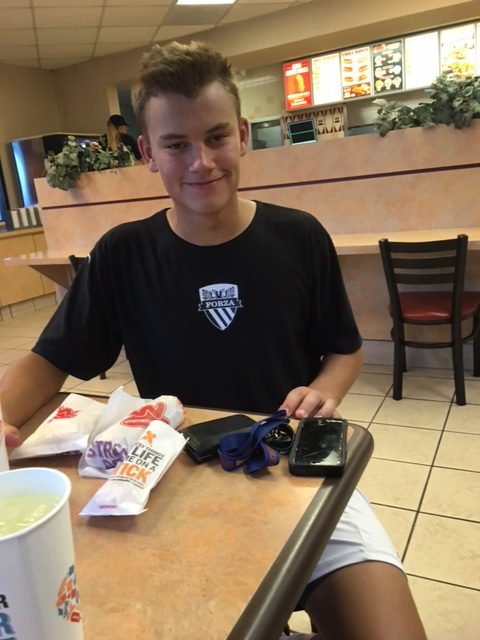 My son Chas heads a national lacrosse team that practices every weeknight and this team plays heavy and hungry!  Where to take them after practice is a no-brainer: we hit Wienerschnitzel.  Late night cravings are not new to Wienerschnitzel, AND NOW THERE IS A NEW slew of menu items for my crew to mange on!  And chow down they do!
Chas chose the chili cheese fries burrito – and no one got to even steal a base or a fry under his watch!  His friends wolfed down an Oreo chocolate shake, and a new blazin' fries burger and dog with chili, oozing cheese, jalapenos and inferno sauce (all THREE items only $5.00 after 8 p.m.)!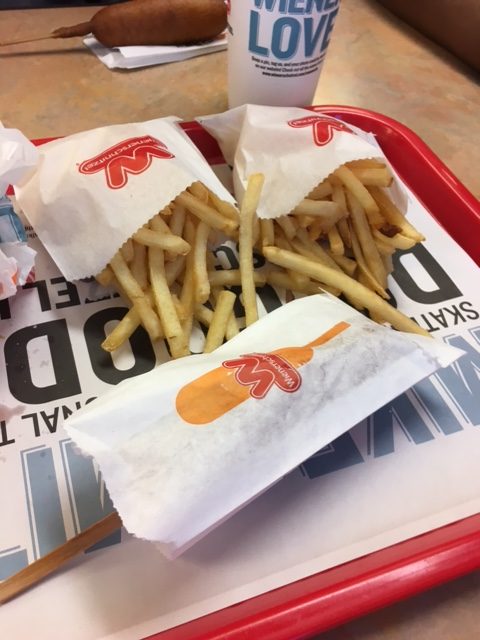 Add in the new fresh banana shake, two old fashioned banana splits and a chocolate banana dipped cone (NEW on the menu by the way) and these guys were ready to win their next tournament!  Oh I wish I could eat like this but those days are long gone.  But it does my heart good to see these 17 year olds chop down on sweet, salty and spicy treats as well as the camaraderie of a lacrosse practice – and a meal – well done!!!
Come check out the new menus and have your favorite hot dog and burger and shake at Wienerschnitzel tonight!!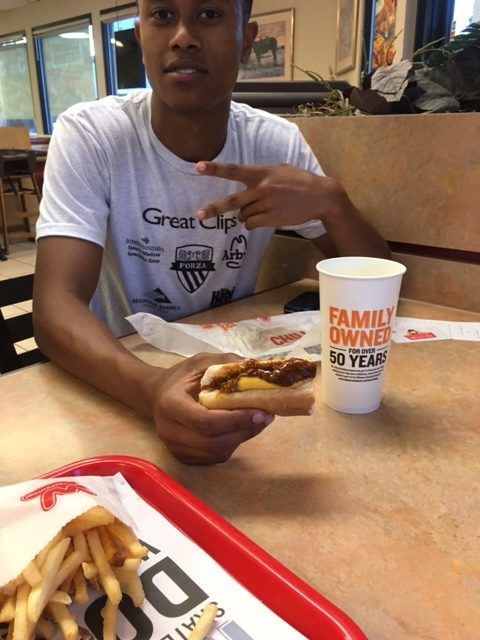 The new late night (8 p.m. on) menu:
Chili Cheese Fries Burrito – back by popular demand!
Large Chili Fries
Cinnabon® Gooey Bites
Frosted Lemonade
Oreo Chocolate Shake
The NEW Blazin' Fries, Burger & Dog! These classic favorites are smothered inWienerschnitzel's secret recipe chili and topped with cheese, jalapenos, and blazin' inferno sauce (all 3 for only $5 after 8 p.m.)
AND the new BANANA DELIGHT menu with the introduction of new Tastee Freez soft serve treats and bananas:
Fresh Banana Shake
Chocolate Banana Dipped Cone – A double dip of chocolate and banana
Old Fashioned Banana Split
WHOOHOO!
Review by Broad "A" 
We received a product to facilitate our review. All opinions are our own
DETAILS