Coffee and …. Nonni's New THINaddictive Snacks
Nonni's, to me, has always meant BISCOTTI when I want something tangy and good with my coffee. Every morning, I have to have my cup of coffee, and my biscotti too! And Nonni's makes the best biscotti in the world!
ONLY NOW my biscotti is sliced thin and skinny! Nonni's has added a New line for those of us who count calories (come on, fess up, I know YOU DO TOO!!) … Nonni's line of "sliced", thin biscotti like snacks, THINaddictives. Each package of snacks has three slices of delicious crunchy goodness, good food, and 100 calories. YUM! I admit — I am addicted!
For 100 calories for three slices of crunchy delight, I don't mind this addiction!
My new fave flavors are:
Banana Dark Chocolate Almond Thins
Cranberry Almond Thins
Mango Coconut Almond Thins
Blueberry Oat Almond Thins
Pistachio Almond Thins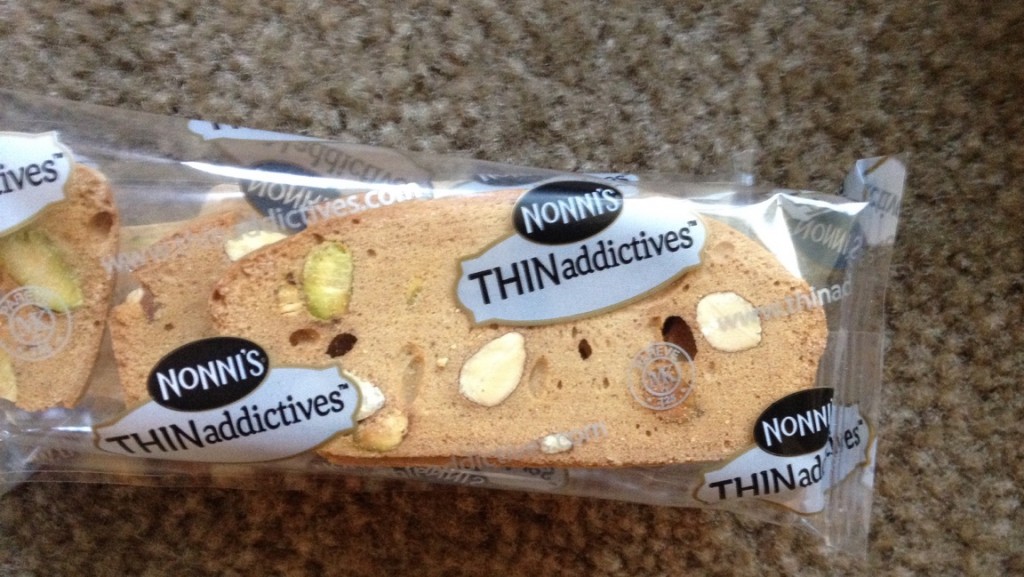 Why do I love them so much? Here are four of my FAVE reasons:
100 CALORIES per package of THREE!
FULL OF SLIVERED ALMONDS
FILLING AND FULFILLING
PERFECT TO THROW IN YOUR PURSE OF YOUR KIDS LUNCHBAG
So get to the store NOW for the Nonni's THINaddictives flavor of your choice! And if you go to the Nonni's website, for a short time you can get a free sample!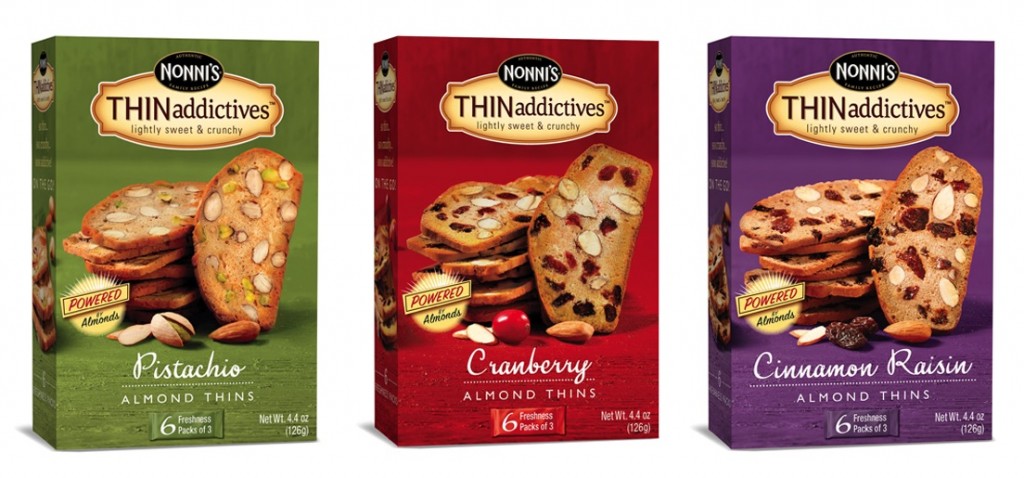 $1 OFF
Head to Nonni's FACEBOOK PAGE and click $1 Off Coupon – you might be a lucky winner!
For more chances to win prizes and offers
Ratings are based on a 5-star scale
Overall: 5
Review by Broad "A"
We received product to facilitate this review. All opinions are our own
Please follow and like us: