Utah is Freezing! 
I Need an Electric Blanket!!! And Perfect Fit Industries Came to My Rescue.
I needed an electric blanket.  My old one, heavy and cumbersome, worked well until I washed it several times.  It was too hot for comfort even at a low level. It was UGLY with large wires underneath the covering.  I NEEDED an electric blanket tender and warm, with a light, loving touch, and it had to be, well, beautiful!
And then I found it! 
Perfect Fit Industries carried the brands that I wanted.  Serta luxury electric blanket was my find!  The luxury fleece like fabric filled with light soft fiberfill weighs almost nothing.  With dual controls on my queen size blanket, I could heat only my side leaving the other side for a (prospective) husband!  The wires are barely there and distributed so that the heat is evenly spaced, helping me sleep.  And for safety, the non hazardous low voltage uses less energy at less than 25 volts and is safer than the heavy electric blankets.  I immediately threw it in the washer and dryer and it came out like new, not all fuzzy with that fuzzy stuff that is all over my old electric blanket.  The controls are east to read and use and at a LO setting; I felt toasty warm in the Utah freeze.  I also use it on no setting and it is SOOO comfortable.  At the high heating, the heat is very warm and even!  I love my Serta blanket from Perfect Fit!  And one last thing!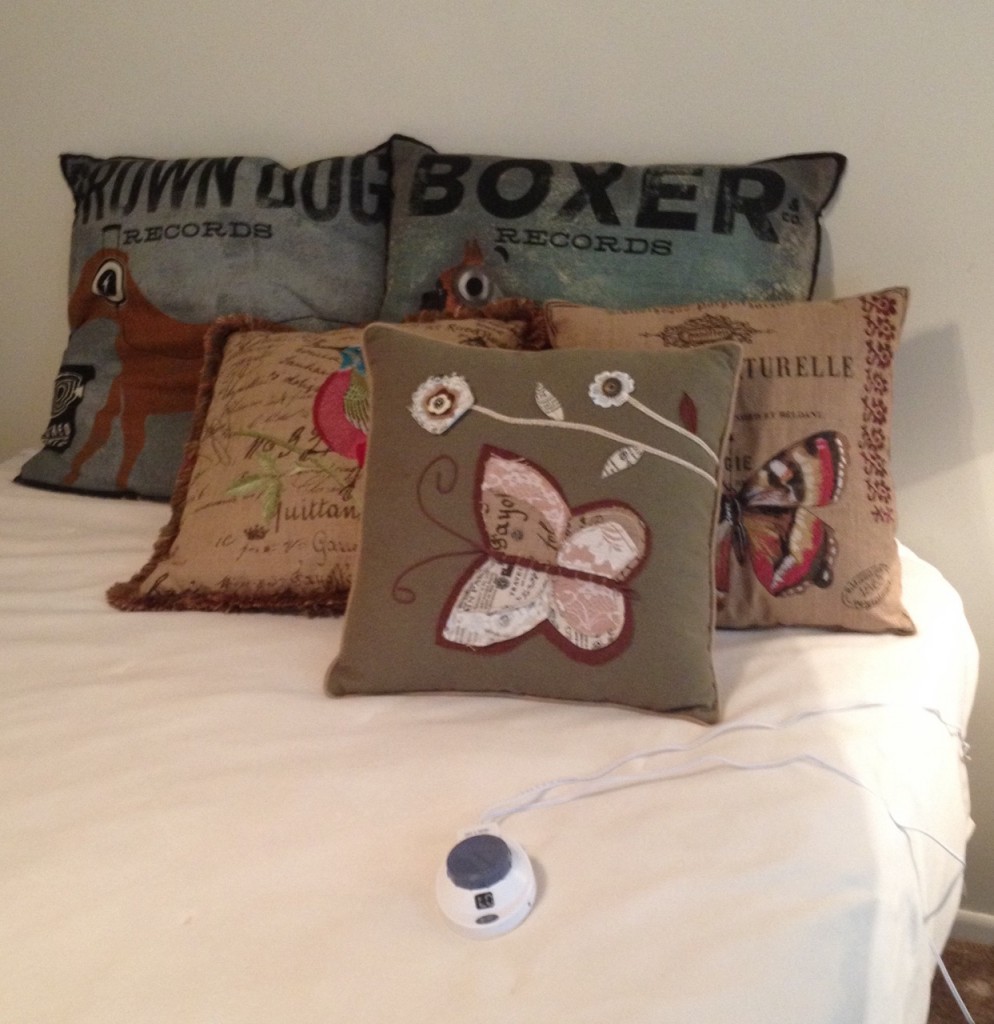 It is gorgeous! 
SOOO I now get an entire night's sleep without one toss or turn (except for going to bathroom)!  And I cherish my sleep.
 From their website:
"At Perfect Fit Industries, we believe that comfort and sleep are critical to leading a good life. We believe a good night's sleep can empower you to work hard, take care of your family, be good to your neighbors and improve the world you live in. That's why we believe that good sleep can make the world a better place. We also believe that special comforts and smart products can make your life better and easier.

Beliefs like these are why we make it our mission to innovate products that fit your life perfectly. We are constantly working to leverage the newest technologies in creative, effective ways to come up with practical solutions that are both high quality and cost-effective so that real people, like you, can lead healthier, safer, and more comfortable lives."
Details
Patented non-hazardous low voltage technology.
Plush 100% Polyester:  Each Side is 220 g/m2
Virtually unnoticeable wires.
Automatic preheat & hold feature.
Over-temperature protection.
Automatically shuts off after 10 hours.
Saves energy.  Sleep better in a cooler room.
Completely washable/dryable without stretching.
This product features Safe & Warm® Warming Technology.
Perfect Fit carries Perfect Fit® | Serta® | Soft Heat® Safe Warming | Aller-free® | WellRest™ | Clean & Fresh® | BedSack® brand names, and their product line includes mattress pads, warming products, pillows and covers, bed skirts and a furniture collection.
Ratings are based on a 5-star scale
Overall: 5
Review by Broad "A" 
We received product to facilitate this review. All opinions are our own
BUY