Broad Z is ram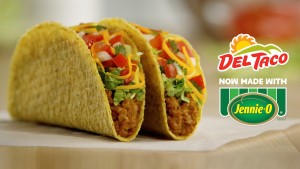 bling on about diet and nutrition on Champagne Living so I have to one up her (that's what BFF's do!).  She has great recipes on her front burner, but I have the flame of conflagration!  I have TURKEY TACOS at Del Taco!  I don't have the butler, the maid and the mansion, so I have to turn to great sustenance from Del Taco!  Now, don't get me wrong – Z deserves all her perks!  BUT I am SINGLE and can't make Crème Brule and duck a l'orange every night – I'd be eating it for weeks.  I choose turkey, chicken, and fruits and vegetable for my tender palate and Del Taco saves me time so that I can talk to you all!  Cheers!  Win win.
So here's the deal – and it's a great deal! 
Between January 5 and January 15th, you can get a FREE DRINK when you order that delicious turkey taco!  Just go to http://www.deltaco.com/turkey which will feature a coupon for one free drink with any purchase.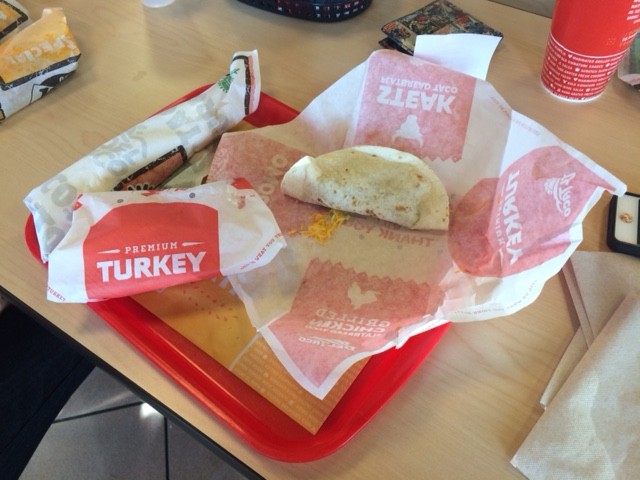 And when I took Libby my 13 year old granddaughter for a Del Taco Turkey Taco she loved it!
So what are the new menu items?  Read on, and salivate!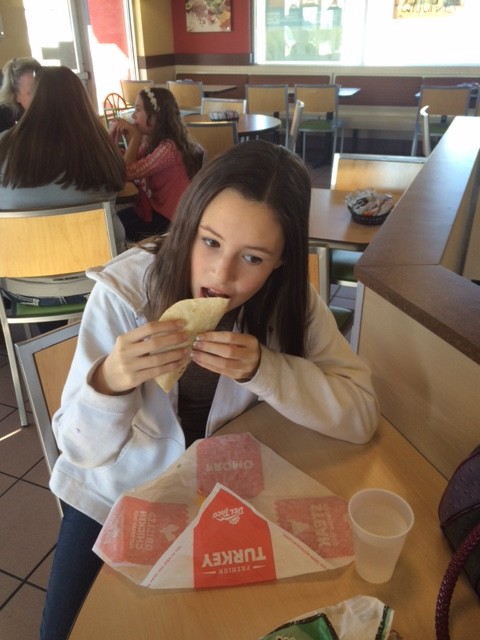 Starting December 30th, Del Taco will re-launch turkey with the following products, using lean seasoned ground turkey recipe developed by JENNIE-O:
Turkey Taco (crunchy or soft)
Turkey Combo Burrito
Deluxe Turkey Taco Salad
Turkey CrunchTada Tostada
Del Taco's Turkey products have 33 percent less fat than Del Taco's seasoned beef!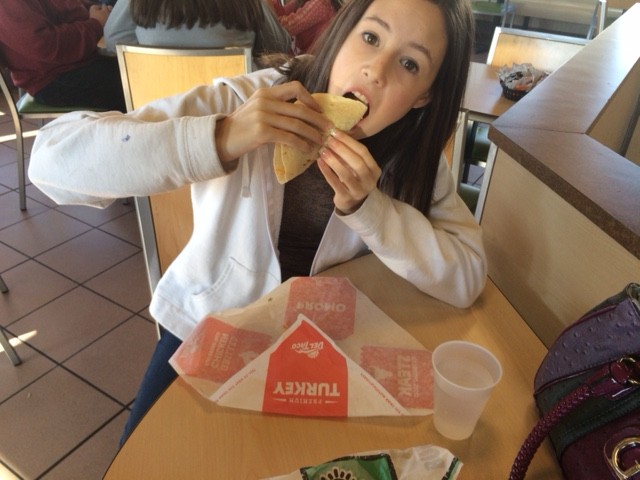 Del Taco is the first Mexican quick service restaurant to offer lean seasoned ground turkey as a protein option! Turkey is the perfect way to kick off the New Year! Turkey Tacos are only 150 calories each; a better-for-you alternative for Del Taco guests wanting to keep their New Year's resolutions.
AND Del Taco uses lard free beans in their products, and grilled marinated chicken!  Yummee without the bad stuff!  And their pico de gallo salsa is made fresh by hand with onions, tomatoes and cilantro!  Come on gang!  Turn up the flame and hunger down on Del Taco Turkey!
GRAB IT
Right now get one free DRINK with any purchase HERE> COUPON
For more info go to: