I participated in an Influencer Activation on behalf of Influence Central for Clearasil. I received product samples to facilitate my review as well as a promotional item to thank me for my participation.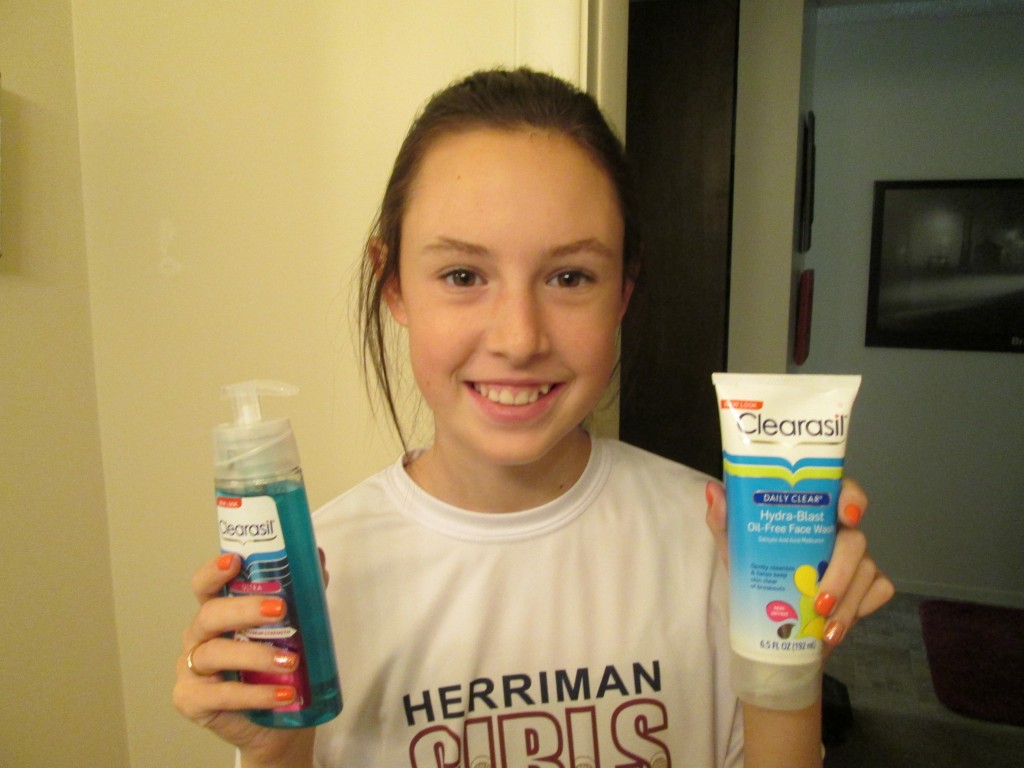 CALAMITY at The Review Broads:
Libby Wants a Selfie on Facebook but Her Skin Broke Out!
CALLING CLEARASIL HYDRA BLAST Oil-Free Face Wash and Clearasil Ultra Rapid Action Gel Wash!!
OH NO! 
With all the holiday parties coming up, we are having a COMMOTION here at Broad A's house!  Thirteen year old Libby, my little Diva, has discovered a pimple on her porcelain skin!  Now, I remember when I was thirteen and the only solution for a not perfect face was to hide in shame, tell all my friends I had chicken pox, and miss out on all the parties: BUT times have changed!  No worries, Libby!
What do my wondering eyes see in my IN box?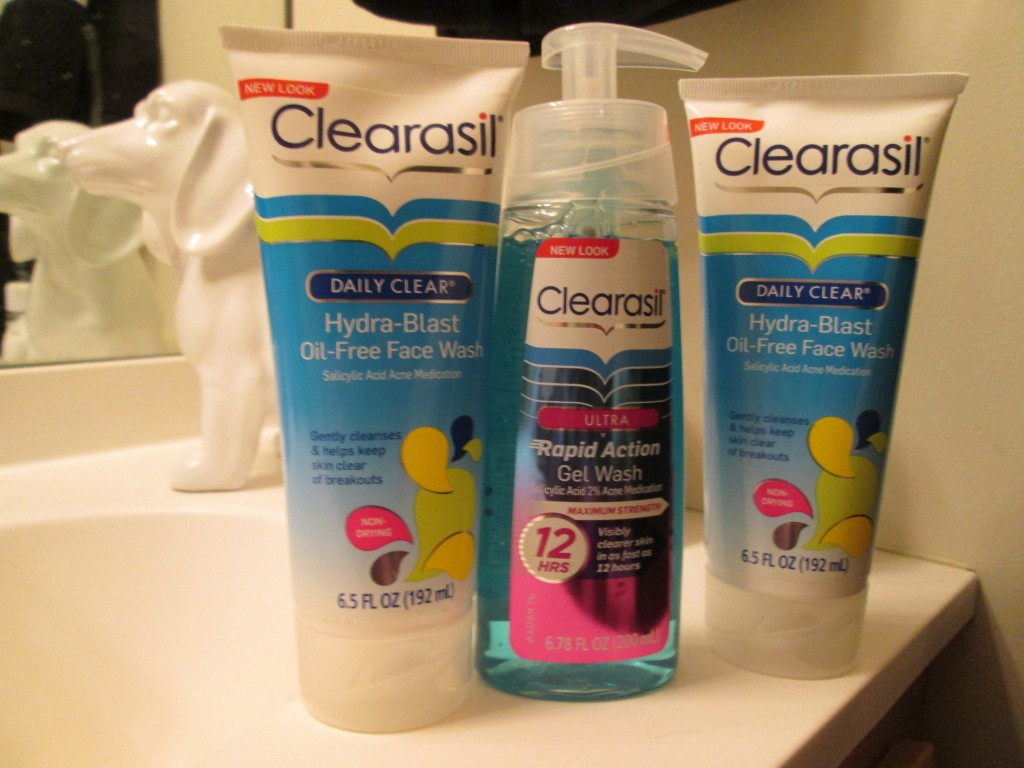 Clearasil Daily Clear Hydra Blast Oil Free Face Wash with Salicylic Acid Acne Medication and Clearasil ULTRA Rapid Action Gel Wash with Salicylic Acid and 2% Acne Medication! Now, since I too suffer from the occasional breakout in my hectic life, I decided we would both try both products simultaneously for two weeks.  At the end of two weeks?  Both of us loved this product and our skin did too!
The Clearasil Daily Clear Hydra Blast Oil Free Face Wash is so gentle that it can be used daily. The Wash is smooth on the skin and after washing with it just once, I noticed that my blemishes came to the surface and washed away.  REALLY!  I have large pores and wear makeup daily so I was astounded, as I thought my makeup remover had really gotten into my pores to clean.  NOT!  As I continued to use the Clearasil Daily Clear Hydra Blast Oil Free Face Wash, my skin firmed up and my pores did too.  I was truly astounded!  I had thought my high price makeup removal products and facial cleansers were working, but evidently not!  I was aghast!  And Daily Clear Hydra Blast was gentle on my very sensitive skin, leaving it tingly and window glass clean!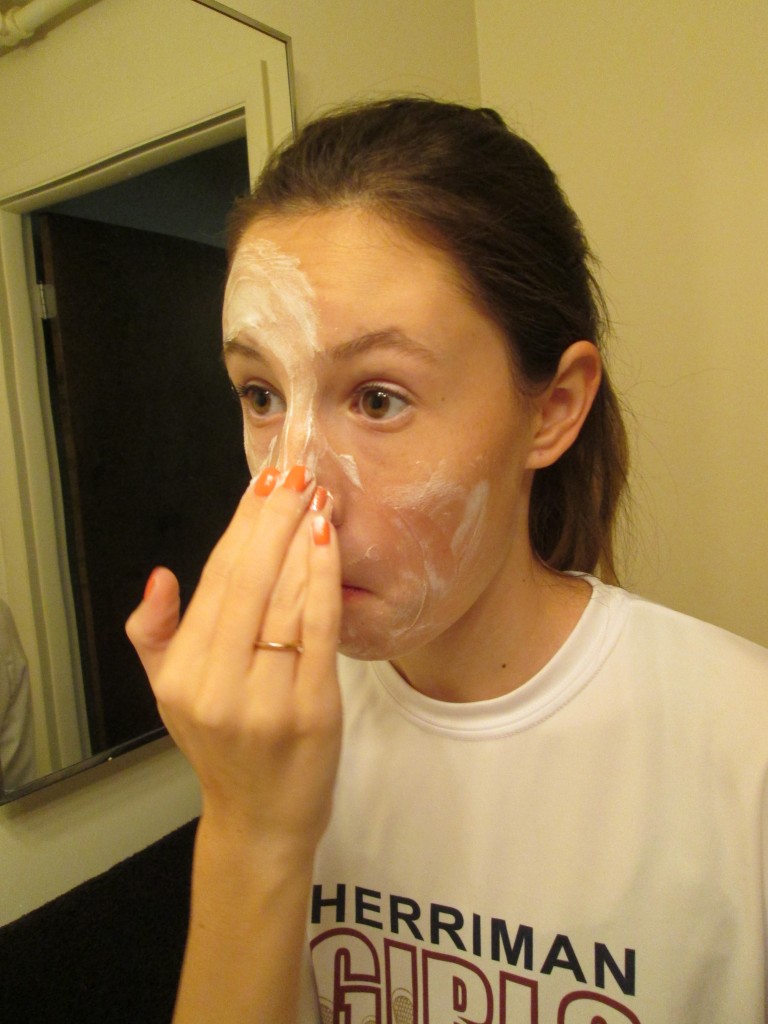 Libby immediately grabbed the bottle of Rapid Action Gel Wash (which is targeted for acne care with results in 12 hours) and used it as needed for two weeks.  Her pimple disappeared and her face remained clear and shining.  And Libby is now back on Facebook madly posting selfies of her acne free skin, her beautiful face glowing, and I am free of clogged pores!  What is a girl to do?  Reach for the best known acne product around, and check out these two new cleansers from Clearasil!  CALAMITY AVERTED!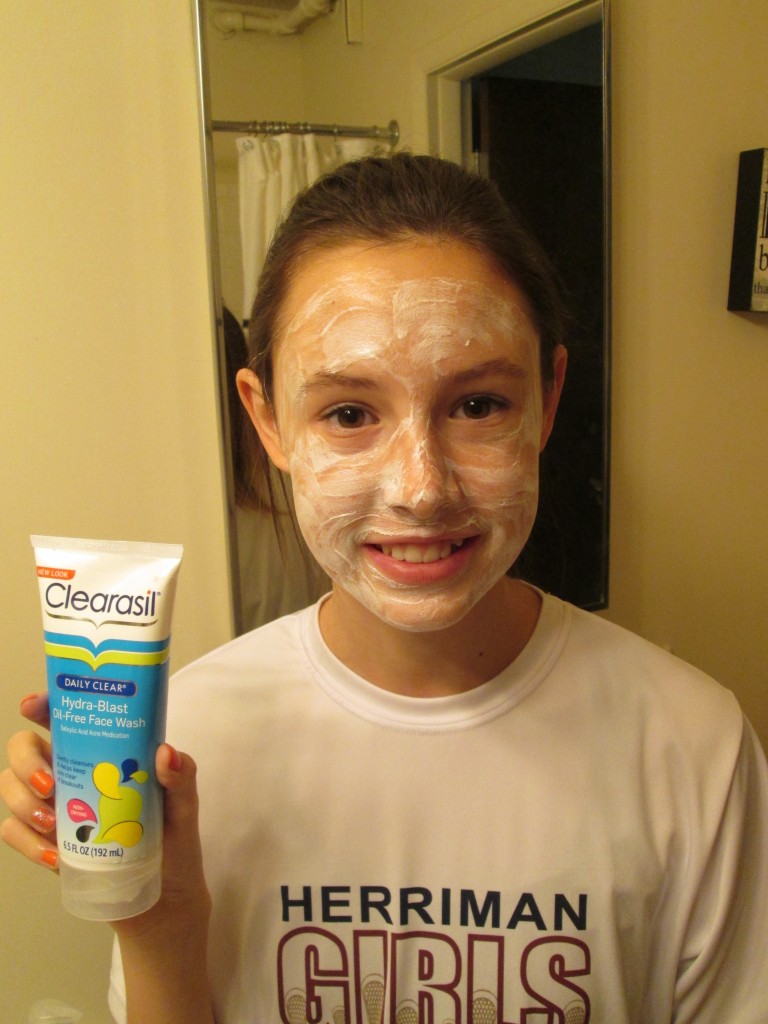 From the Clearasil Web Site:
(I suggest a visit to the Clearasil website as they include extensive information on care of acne, product suggestions, and lots of ways to stay acne free!)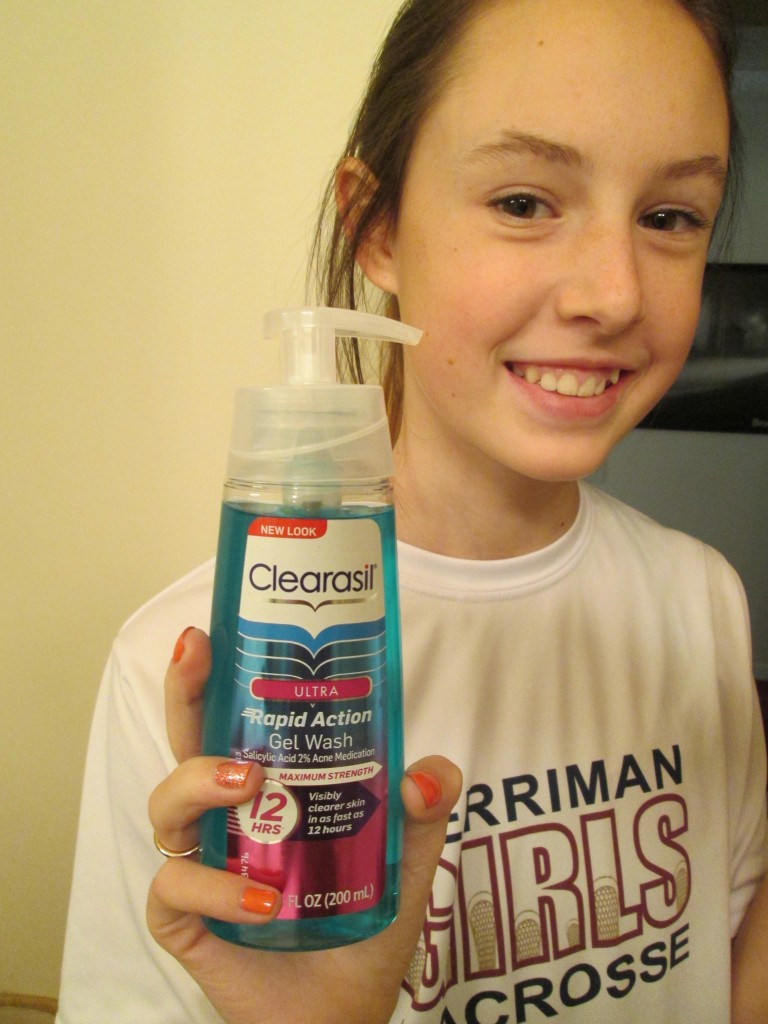 Ultra Rapid Action Daily Gel Wash
Clearasil Ultra® Rapid Action Daily Gel Wash is dermatologist tested and gives you visibly clearer skin in as little as 12 hours. It is scientifically formulated with maximum strength acne medication and starts working quickly to open blocked pores and help you get healthy looking skin. So you get visibly clearer skin fast.
Benefits
Works fast to open blocked pores
Rapid delivery of pimple fighting active
Dermatologist Tested, Available in 6.78 FL OZ tube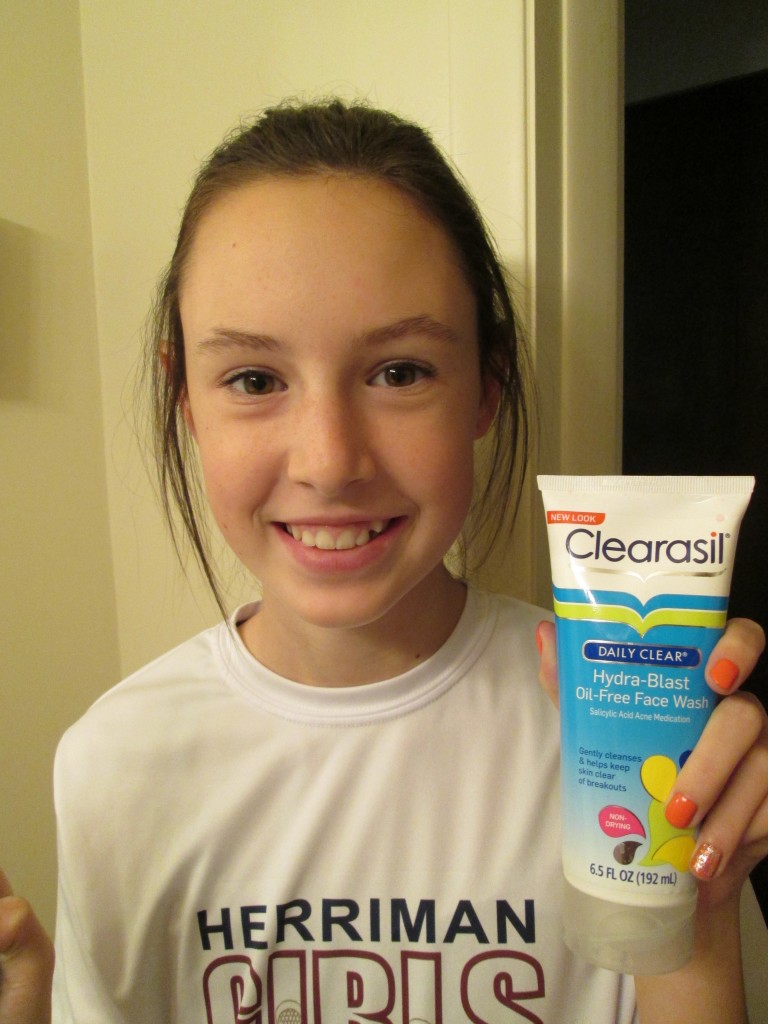 Hydra- Blast Oil-Free Face Wash
Clearasil® Daily Clear® Oil Free Daily Face Wash is dermatologist tested and helps reduce breakouts by up to 85% in just 4 weeks. The face wash is scientifically formulated with a moisturizing complex to leave your skin feeling soft and cared for. So you get clearer skin every day.
Benefits
Rich cream cleanser with moisturizing complex known to help replenish skin
Gently washes away dirt, oil and bacteria
Dermatologist tested, Available in 6.5 FL OZ tube
DETAILS
To learn more about Clearasil products visit:
Please follow and like us: