I am a #VZWBuzz Ambassador, as such I have or will receive product &/or compensation, however all opinions are strictly my own.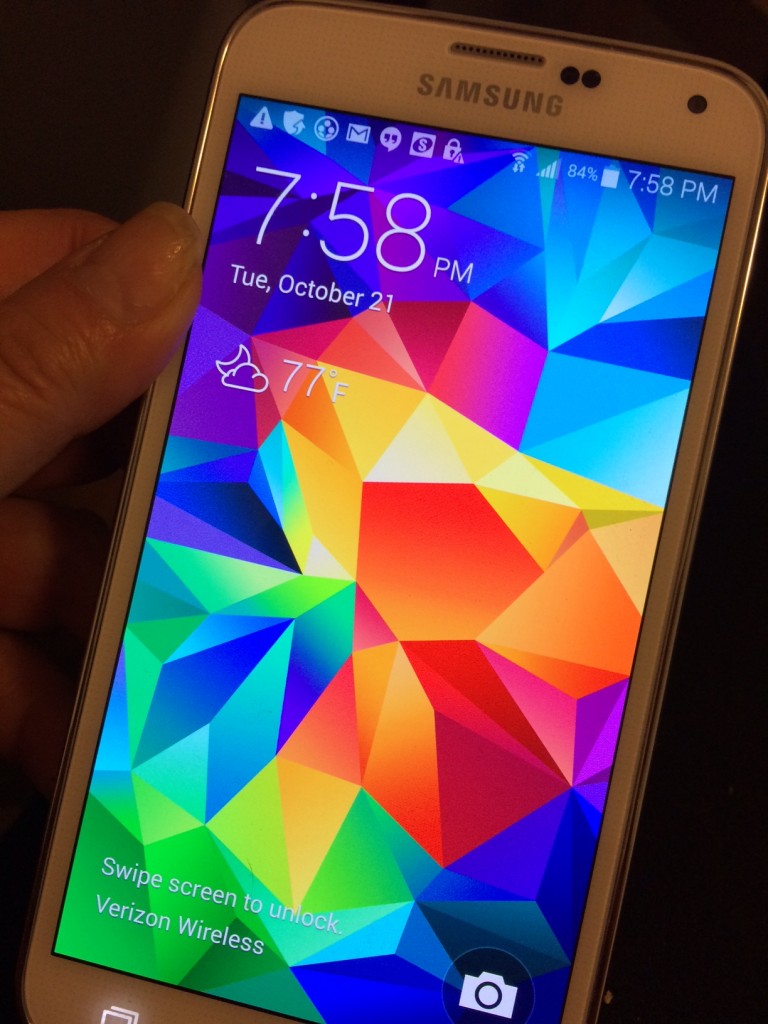 I can't tell you how many years it's been since I actually downloaded a ringtone or wallpaper for my mobile phone. I figured that since MOST of the horror movie standards have the sounds of screaming, wind blowing, werewolves howling, and creaking doors. I wonder if they exist in ringtones?
I went to Google Play and searched for "Halloween Ringtones." The selection is better than expected, but I figured that a download called "Free Scary Halloween Ringtones" said it all (besides, it has a 4½ star rating). So I quickly installed it and began listening….
Next up, a wallpaper (yes, they still exist). Again, I typed into the Google Play search, this time for Halloween Wallpapers and frankly, I went with the first one presented. Why? Because I have absolutely no idea which is better, so…it was there. You may want to do more research than I did.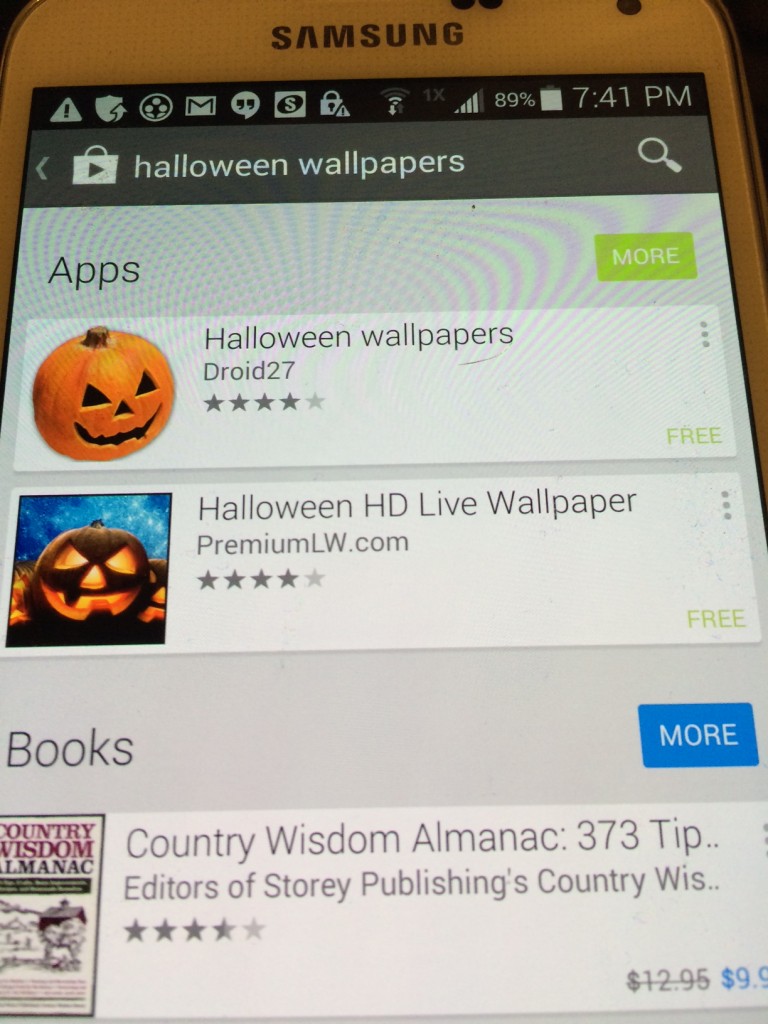 I have to be honest here….I opted for the HD Live Wallpapers first, but for the sake of time (downloading live wallpaper takes a lot longer), I decided to go simple. Plus over 100-thousand people have downloaded it. So, I figured it couldn't be ALL bad.
What I need YOU to do is help me out. WHICH of these THREE should I keep on my phone?
Better yet, what are YOU downloading on your Verizon Wireless phone?
Need one? 
>>>>>Head to VerizonWireless.com! 
This FAB Samsung Galaxy S5 is only $24.99 per month when you subscribe to Verizon Edge!