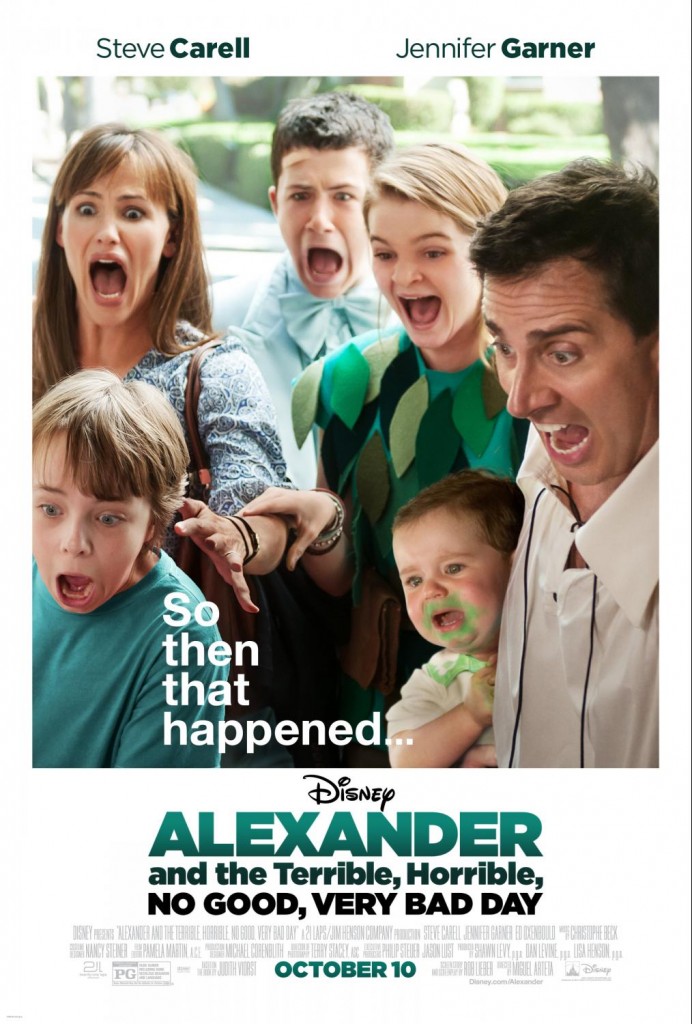 Your kids loved the book, heck YOU even loved reading it to them…it's an American classic at this point, so it just makes sense that the book that turns lemons into lemonade would be snatched up by Disney. Luckily, Broad Z got to screen Alexander and the Terrible, Horrible, No Good, Very Bad Day when she skipped out of the mansion and headed to Los Angeles a couple of months ago for a few days of that Disney movie magic.
ALEXANDER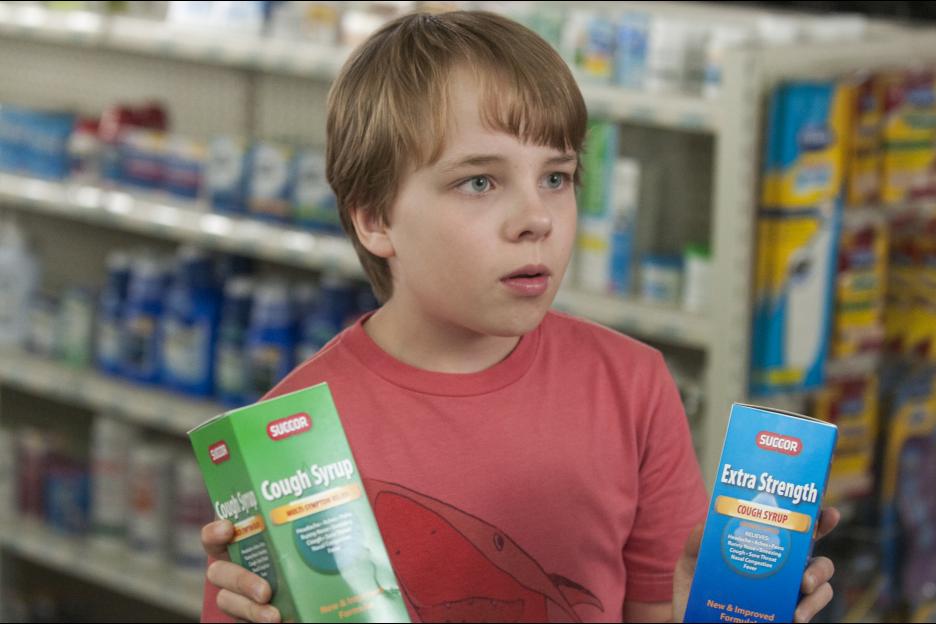 There are people who glide easily through life. Doors open for them, school is a breeze, and life seems to be filled with fun, joy, and very few obstacles. Alexander is NOT one of those people.
HIS FAMILY
Just a typical upbeat suburban family. Alexander's mom, dad, sister and brother are over-the-top upbeat people…the kind that don't quite understand that life isn't always as easy as it looks.
THE DAY BEFORE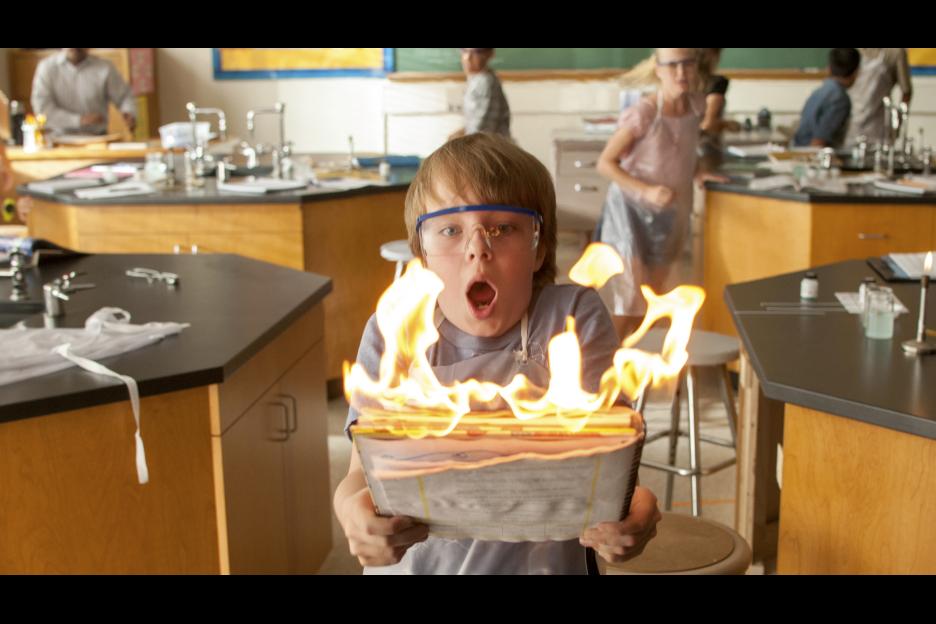 Alexander has had a miserable day. Gum in his hair, problems at school, squished in the car…in other words…anything that COULD go wrong DID for this boy who's family just doesn't "GET IT." According to mom and dad, there's NO SUCH THING AS such a bad day, until
THE TERRIBLE, HORRIBLE, NO GOOD….
The next day takes a turn and rather than Alexander having to face the horrors of the worst day possible….it's his cheerful, upbeat family that seems to get into calamity after calamity.
WHAT "Z" THOUGHT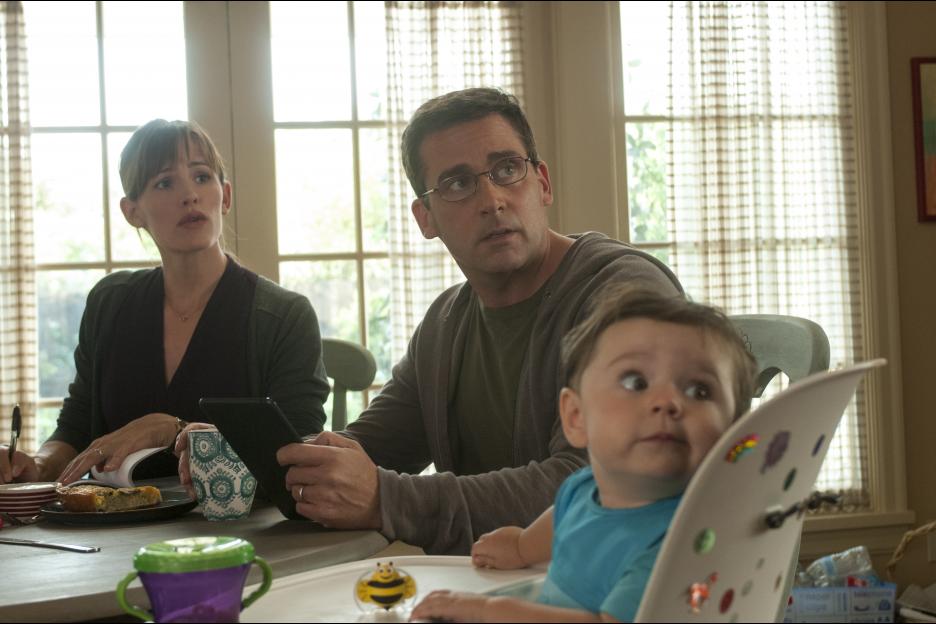 1. Judith Viorst's wonderful book hit the shelves the year that I graduated high school, so by the time Ben was born some eleven years later, it was a children's staple. Loving the book, I am always a little cautious about seeing it on the big screen. Would it translate well to film? Would it lose some of it's charm? Would a 60 year old enjoy watching a children's movie?
2. It's adorable, it's charming, but put all of your notions of the book aside, and just enjoy it without comparison.
3. Slapstick is Steve Carell's shtick, and we get to experience the funny side of him once again (although truthfully, I prefer him as a dramatic actor).
4. You will hear giggling from your kids. I'm just guessing on this one, but seeing parents have to deal with these AWFUL situations is funny (even as a parent it's funny).
5. It's a balance between charming (relationships) and in-your-face-silly.
6. This is a FAMILY movie – you've been there, had bad days, and it's a great jumping off point for talking about how we deal with roadblocks in our life with children.
Ratings are based on a 5-star scale
Overall: 4.5
Review by Broad "Z" – Zippy
This review is a result of having been on a movie junket to Los Angeles with Disney studios. All opinions are our own
Alexander and the Terrible, Horrible, No Good, Very Bad Day arrives in theaters on October 10, 2014
For more details