**We received a product to facilitate this review**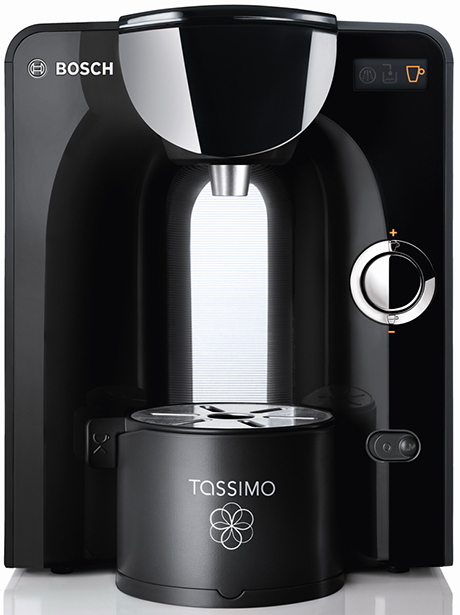 If you've been locked into the same old same old coffee pot, it's time to
UNLOCK A PERFECT CUP for the holiday season.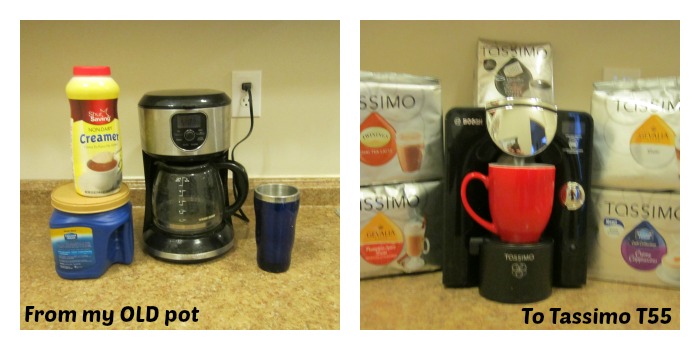 I love my coffee and I hate spending money at the "BUCKS" and other coffee boutiques.  The Tassimo T55 has now entered the atmosphere but you better hurry to enter for this great machine NOW.  The Review Broads received one to review and we put it through the paces and we are supremely happy with the results! With simply a touch of a button, and no bundling up to trudge through the winter snow to get a "good" cup of coffee, I've been able to enjoy all of those delicious coffee concoctions that I thought I could only get from my friendly neighborhood barista. The Tassimo T55 retails for $169.99 and is available at Tassimo Direct as well as
Just call me: Barista A
From cappuccino's to a steaming cup of hot chocolate, I now consider myself a professional thanks to the T55. Double tall no foam latté please!
Fully automatic one-button operation, as well as automatic cleaning and descaling functions, make using and maintaining this powerhouse a breeze. It comes with a removable 68-oz. (2-liter) water tank and Mavea water filtration system. I don't have to worry about leaving the house and forgetting to turn my T55 off, as it automatically switches off after brewing.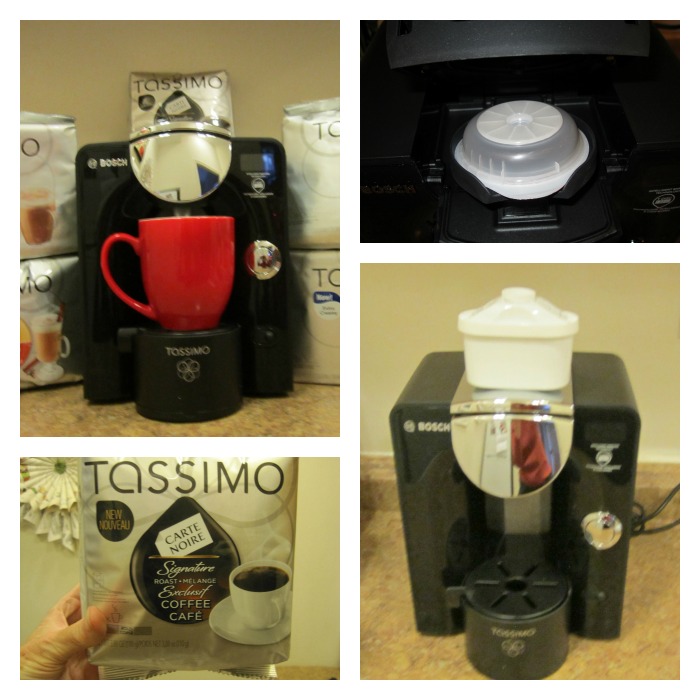 CLEANING? WHAT CLEANING.
My OLD coffee pot was FULL of those nasty coffee stains. Now, I simply wipe my Tassimo down with a damp cloth and I've saved myself lots of time in the morning.
But HOW does it know?
Each T-disc has a bar code. The bar code is read by the Tassimo T55 and it releases JUST the right amount of water. Like your coffee EXTRA strong or EXTRA weak? You can easily control the settings for strength and unlock your perfect cup. It even includes shelf stable milk creamer, so you don't have to worry about the dairy portion of each disc and each t-disc tells the T55 just how HOT to make your drink.
MY FAVORITE?

I'll tell you soon, as I've only gotten through a few of the varieties. I'm torn between the Creamy Latte and the Carte Noir Exclusif Coffee Café. There is an incredible array of beverages available in Tassimo's exclusive T-Discs including:
   Rich Coffees: Roasted from 100% Arabica beans, in both Regular and Decaffeinated versions and in a variety of roasts.
   Frothy Cappuccinos and Lattes: Made by combining bold espressos and frothed milk creamer.
   Café Crema Coffees: Rich 100% Arabica coffees capped with tiny, velvety bubbles of coffee foam.
   Espresso: Bold espressos capped with crema for an authentic coffeehouse taste.
   Teas: Flavorful Black teas from Twinings.
   Mocha: Delicious blend of deep chocolate and rich espresso.
   Hot Chocolate: Rich and creamy Hot Chocolate.
About the TASSIMO T55 Brewer
The TASSIMO T55 Home Brewing System is a one cup, on-demand brewing machine that creates an assortment of café style beverages including coffee, tea, cappuccino, espresso, latte, hot chocolate and more, conveniently at home:

This premium brewer is built with Intellibrew barcode technology, which reads and adjusts each preparation to the perfect amount of water, brewing time and temperature for an impeccable beverage every time.

The T55 also features an enhanced slide-control cup stand for added stability and a built-in water filtration system.

For the utmost in customization, the mild/strong pre-setting of the T55 brewer integrates the addition or reduction of water during the brewing process, to brew a superior quality beverage that can be as subtle or strong as the user would like.
For Cyber Monday
TODAY CYBER MONDAY ONLY we've got a discount on both brewers and T Discs for you.
Code:  TACYMON3
Save 20% off T DISCS.
Save 20% off Brewers + get 2 Free Packages of T DISCS.
Please note: Valid in the US only on TassimoDirect.com.  Cannot be combined with other offers. Limit 1 coupon redemption per customer. 20% T DISC discount limited  to 6 T DISC packages. 20% brewer discount limited to 2 brewers. Offer valid only on 12/2/2013 and ends at 11:59PM PST.
DETAILS
WIN ONE!
WINNER: Linda Hendricks – Phoenix, AZ
We received product to facilitate this post. All opinions are strictly our own.