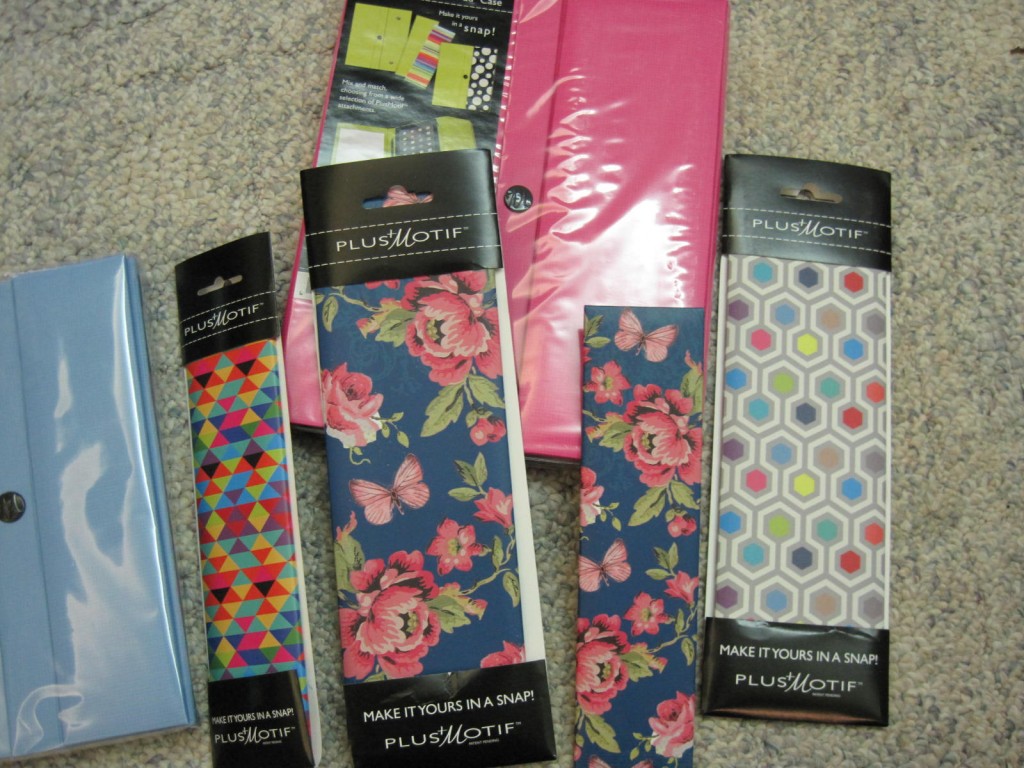 Papier de maison PlusMotif iPad Covers Make Fashion for Techies and Nontechies alike!
Papier de Maison offers fashion changeable covers for iPad, iPad mini, kindleFire, Nook, Google Nexus, Kindle black and white ereaders, and Kindle paperwhite.  The covers are plastic with designer panels that simply snap on to change the looks of the covers. We were sent one of their colorful iPad covers to review.
My granddaughter, Libby, who is 12, loves her Papier de Maison cover, and loves that the cover opens up with a writing pad.  The cover comes in her favorite colors and the inserts add that fashionable chic to her iPad.  She can also use the cover as a "desk" to allow her to see her iPad better, and the loves the snap attachment that closes it.
With 16 colors and 4 sizes
PlusMotif's covers are padded and come with a notepad and stylus pen for note taking any way you want.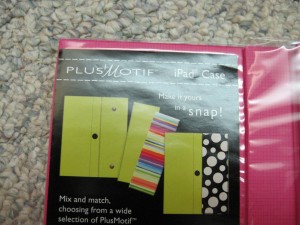 I especially like these covers because they keep Libby's iPad safe from scratching with the pastic cover closed.  Libby took hers to school, to her friends house, and to soccer practice, and the cover kept her iPad clean and safe.  While I love that our kids today can utilize these wonderful techie devices to learn and read, what I don't love is how they get "lost" and scratched easily.  With the price of iPads, and Kindles, it only makes sense to cover them!
And since Libby is one of those fashionable kids that LOVES to look chic, she loved the panels that slide onto the plastic cover to make a different look for every day.  The new PlusMotif tablet covers allow Libby to be her Fashion Diva self (Libby is the quintessential girl) and every one of her friends wants a PlusMotif tablet cover now!
Great idea.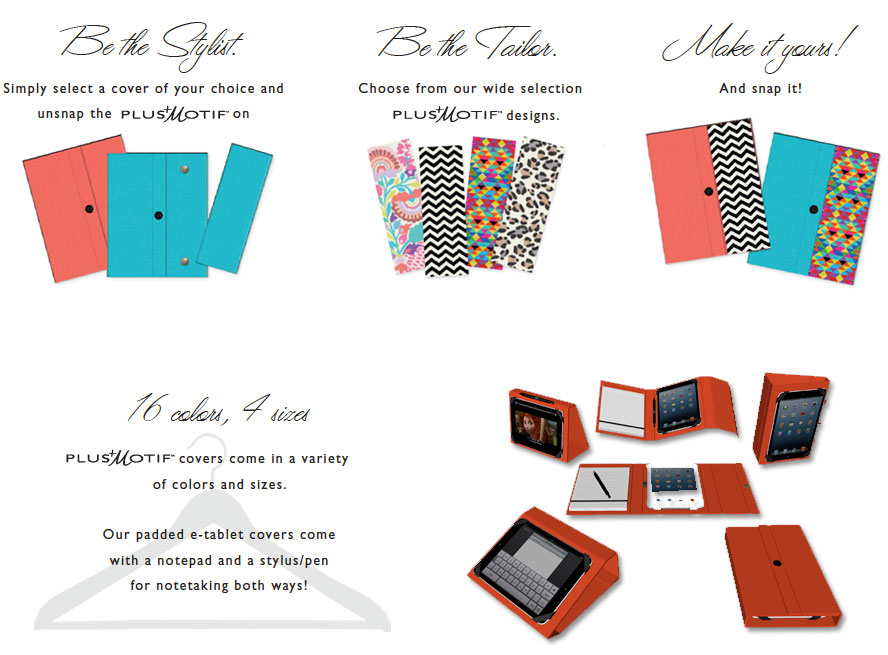 My only critique was that I wished the plastic was a little heavier, but that is a Grandmom for you (I don't have an iPad or Kindle, but if I did, I would definitely buy a PlusMotif cover in LIME my favorite color).
Whether you're feeling whimsical, wild, vibrant or fresh this school year, PlusMotif has a combination for you. With cases starting at $34.99 and interchangeable motif designs as little as $4.99, PlusMotif is guilt free accessorizing for your iPad, iPad Mini, Kindle, or Android Tablet. In addition to personal design and protection for your tablets, PlusMotif interchangeable covers come with a dual stylus pen. You can jot down notes on the included traditional notepad, or on the touch screen of your tablet – it's the best of both worlds. The stylus will work on any touch screen device. What's more, the case is foldable and enables you to interchange the position of the device and the notepad. It also transforms into a stand, in several configurations, so you can find the perfect angle to prop up your tablet while following new recipes in the kitchen or reading by the pool.
Ratings are based on a 5-star scale
Overall: 3.5
Review by Broad "A" – Ava
We received product to facilitate our review.  All opinions are our own
PURCHASE
PlusMotif products are available for purchase at their online store: PlusMotif.com