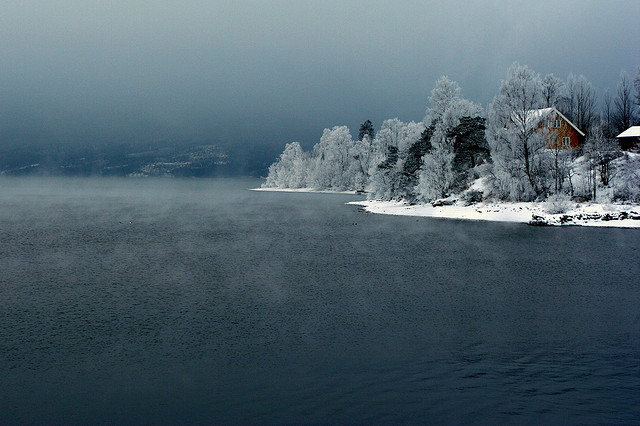 To most people I've spoken to recently, Norway is still a country shrouded with mystery and uncertainty. "Isn't that like, really North and really cold," was a typical response when I questioned people about what they knew. And yet this is a country that has UNESCO's best cared for World Heritage Sites along its dramatic coastline; a country that boasts national parks, glaciers, waterfalls and of course the spectacular and unique Norwegian fjords.
So I set out to find out more about this matchless country and the many things it can offer a traveller looking to explore the natural wonders of Europe.
The Norwegian Fjords are picture perfect, an untouched paradise where mountainous green cliffs plunge straight into bright blue waters under clear skies. The best way to experience these magnificent coastlines is of course by boat and who better to sail with than Norway's longest running cruise operator hurtigruten.co.uk. Hurtigruten have been connecting North and South via the coastal waterways for over 120 years now and put this experience to good use sailing in and out of a range of ports year round.
There are also the countries unspoiled national parks to tackle and with over 40 to go at you'll be hard pushed to run out of sites to see. The parks are massively varied, from steep ravines and glaciers to caves and lakes. Several of the parks have got marked trails and a number offer guided tours, walks or even treks for the more adventurous. And just so you know, over 85% of the national parks are mountains so you best pack your walking boots!
Lastly I have to talk about the water features on offer and I'm not talking jet skis and banana boats but frozen glaciers and spectacular waterfalls. There aren't many places in the world where you can not only see but actually explore glaciers. But here in Norway there are a number of options for guided glacier tours, although you have to keep your wits about you. You are walking on an endlessly moving mass of ice after all!
Norway has been referred to as the land of a thousand waterfalls and when you start exploring you will soon see why! At every turn there is a thundering waterfall,  each seeming more majestic and powerful than the last. One not to miss is the Seven Sisters waterfall which is made up of seven totally separate streams of water thundering down into Geirangerfjord. Spectacular doesn't even come close to covering it.
photo credit: Marcus Ramberg via photopin cc