Cirque Du Soleil – Worlds Away
My first Cirque du Soleil experience was a gift for my husband. He'd been asking to see them, and it just happened that Quidam was touring. I sprung for the VIP experience under the tent in Boston, and we've been huge fans since. The last time I was in Las Vegas I caught Viva Elvis, and in two weeks I've got tickets to see both Kà and Zarkana when I'm back in Vegas on a press trip.
Having seen them LIVE, I had a difficult time figuring out how the magic would translate to film. With James Cameron and Andrew Adamson behind this 3D extravaganza it could be good, and in 3D IMAX I'm sure it was GREAT, but how would it translate to my 46″ screen at home? I grabbed a bag of pop chips and a drink, popped the blu-ray into my player and turned my skeptical eye to the screen.
"All you have to do is step inside…"
As with all Cirque du Soleil stories, it's all about the visual carnival. The story is extremely loose and you seem to forget that it's about a woman searching for a trapeze artist that she sees at a circus, and what a carnival it is.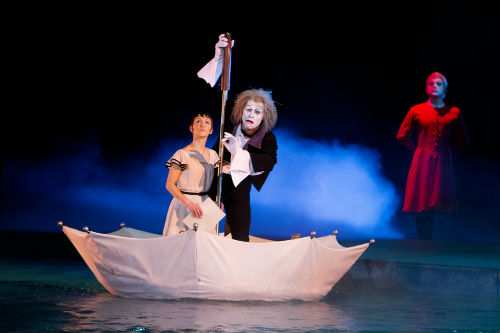 For those who have never experienced Cirque du Soleil
This is a wonderful introduction. Worlds Away is a visual medley of so many of the popular Cirque Shows. I recognized O,  Kà, Viva Elvis, LOVE, and many  more. It seems like they did what the show Mamma Mia did with musical theater, incorporating seven of Cirque du Soleil's  previous works into a compilation to showcase the best of the best.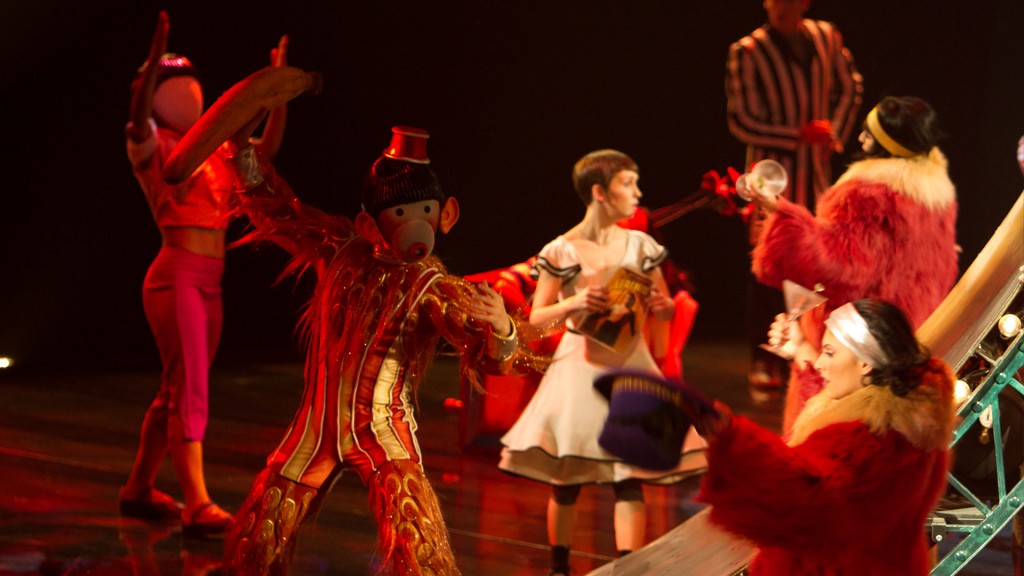 As a Cirque-Lover
It's just not the same as sitting under the big-top, or in a Las Vegas showroom watching them soar overhead or come down the aisles. I found I  miss SOME of the gasping of watching them live, however I still loved it. It whets my appetite to go see them LIVE, and I can get a little Cirque-fix whenever I want.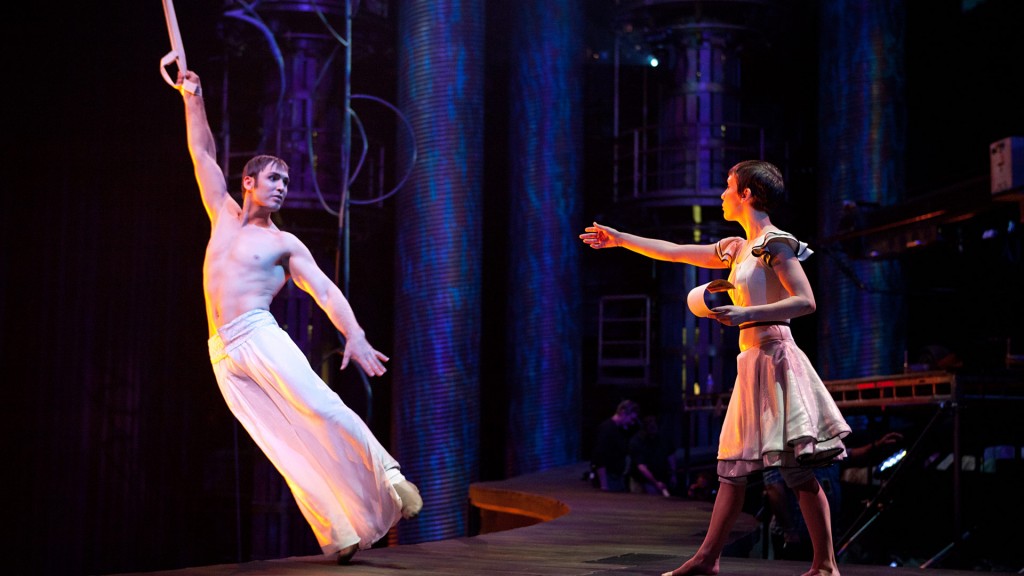 Art for art's sake
The visual beauty of each one of their shows is captured. The feel is both ephemeral and surreal, and reflects those snippets that make us gasp and stare in awe at the wonderfully choreographed acrobatics.
RECEIVE 20% OFF TICKETS TO SELECT CIRQUE DU SOLEIL LIVE SHOWS WITH THE PURCHASE OFCIRQUE DU SOLEIL: WORLDS AWAY ON BLU-RAY™ OR DVD
Cirque Du Soleil – Worlds Away (Three-Disc Combo: Blu-ray 3D / Blu-ray / DVD / Digital Copy)
is available for purchase at Amazon.com or other DVD sellers.
Ratings are based on a 5-star scale
Overall: 4
Review by Broad Z – Zippy