Frosty conditions can leave your luscious locks looking frazzled and dry and hair extensions can help to add volume when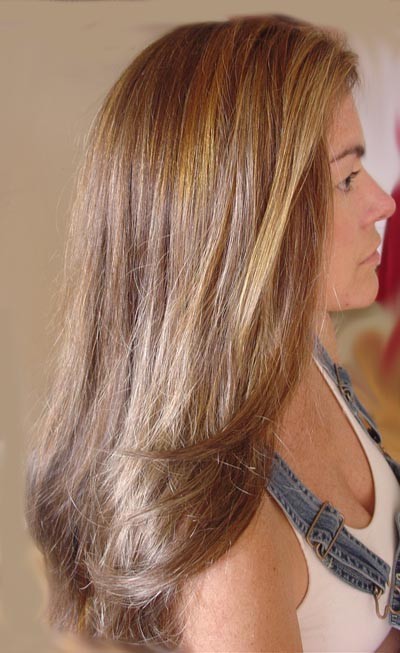 creating show stopping styles day or night. However, like your own hair, they require regular maintenance if you want them to stay looking healthy. These tips will help to prolong the life of your hair extensions.
Brushes
If you want to get the best out of your hair extensions, it is essential that you invest in a hair brush that is specifically designed to be used on hair extensions. Using the brushes that you use on your own hair can cause damage and shorten the life of your extensions.
Shampoos and Conditioners
Your hair extensions won't need washing as regularly as your own hair but they will need to be washed to remove all of the product build up. You will need to purchase special shampoos and conditioners that have a low PH to protect your extensions. The hair care products you need will differ depending on the type of extensions you choose so it is best to seek advice from the store. If you want to keep your hair in tip top condition, look at Keratese from Terence Paul.
Turn Down the Heat
When drying your hair extensions you will need to take extra care. There are a number of heat protective sprays that you can buy but it is wise to turn down the level of heat on your hairdryer to prevent damage.
Sleeping
Moving around in your sleep can leave hair extensions tangled and knotty. It can be time consuming and painful to remove these tangles and it can damage your extensions. Tie your hair up in a loose bobble before you go to sleep and this will help to keep your extensions tangle free.
Swimming and Sunbathing
If you are planning on going abroad, swimming pool water, sand and the sun can cause havoc with your hair. If you do want to go swimming, it is wise to ensure that your extensions stay dry as the chlorine in the pool can cause your hair to become discoloured. The salt in the sea can cause your extensions to become matted and tangled. Try to keep hair covered to protect your extensions from the heat of the sun.
Follow these tips to keep your hair looking smooth and shiny throughout the year.
For beautiful hair extensions london – www.americandreamextensions.com have a superb selection.
Photo credit: boogiemama / Foter.com / CC BY-SA