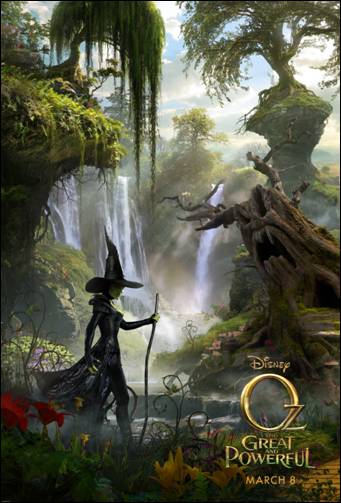 Coming SOON from our friends at Disney, a NEW twist on the classic tale by L. Frank Baum. Oz the Great and Powerful is one of those  stories that will have you questioning all that you remember from your favorite childhood classic.
When small-time magician Oscar Diggs (James Franco) pulls one flimflam too many, he finds himself hurled into the fantastical Land of Oz where he must somehow transform himself into the great and powerful Wizard—and just maybe into a better man as well.
OZ THE GREAT AND POWERFUL lands in theaters everywhere on March 8, 2013!